Reproflex3 bolsters flexo sales with Wright move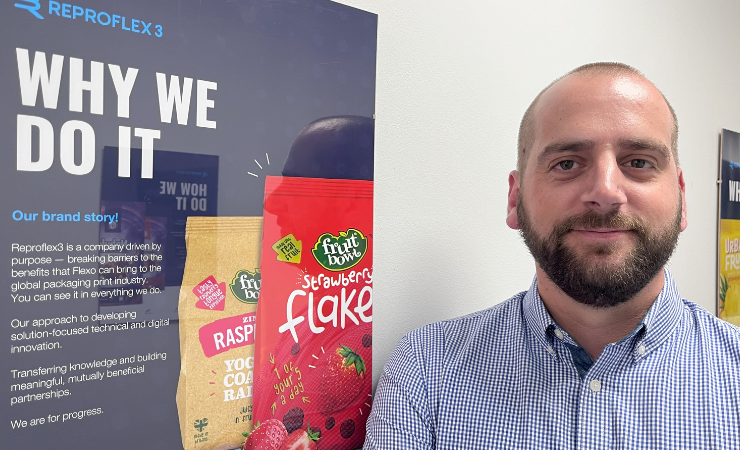 Danny Wright joins Reproflex3 from Waldo
Packaging prepress house Reproflex3 has announced another new appointment, this time to its European sales resource for flexo.
Danny Wright joins the business from Waldo as technical sales manager for flexo. As well as leading flexo sales, he will play a key role in shaping the company's sales strategy and client engagement in the UK and European flexo printing industry.
Mr Wright has more than 14 years of experience in the flexible packaging and prepress industry, and is widely recognised, according to Reproflex3, for his creative vision and track record of 'delivering innovative packaging solutions that drive brand success'.
Alongside being expected to develop and foster relationships with key clients and partners, Mr Wright will also be involved in maintaining Reproflex3's technical solutions and expertise.
Andrew Hewitson, group CEO of Reproflex3, said that the appointment reflects the company's commitment to delivering 'exceptional technical solutions', adding, 'Danny's knowledge and creative approach to technical sales will be invaluable as we continue to expand our services in the flexographic printing industry.'