Ink dispensing supplier opens expanded North American HQ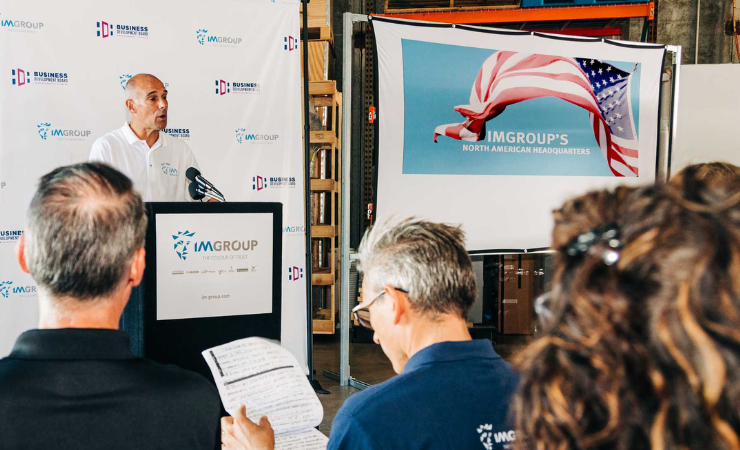 Christophe Rizzo, IM Group's CEO of EMEA/Americas, speaks at the opening of the Florida HQ
IM Group, which includes integrated ink dispensing system manufacturer Inkmaker, has relocated its North American headquarters from New Jersey to larger premises in Martin County, Florida, from where it says it will manufacture its technology in accordance with US standards for customers in this region. Sales and customer service will also be situated at the site.
The move is part of a wider restructure of the IM Group business designed to accommodate its expansion. The new site – at Jensen Beach – will become one of four across the world that has 'regional headquarters status', following on from Turin in Italy, Kuala Lumpur in Malaysia and Shanghai in China.
'Our new facility here in Martin County marks a significant juncture for our group,' said Christophe Rizzo, CEO of IM Group's EMEA And Americas regions. 'This site is a strategic market position, between North America and Latin America, both important markets where IM Group is aggressively expanding its business.'
Another reason for selecting Jensen Beach was its well-connected transport infrastructure, the company said. It has close links to seven deep water seaports, three international airports (Miami, Orlando and Fort Lauderdale), and 12 commercial airports.
As well as flexographic solutions, IM Group features businesses that operate in paints, inks, coatings and speciality chemicals, with solutions for dispensing, tinting, filling, mixing and grinding.