FlexoTech Awards – judging is complete!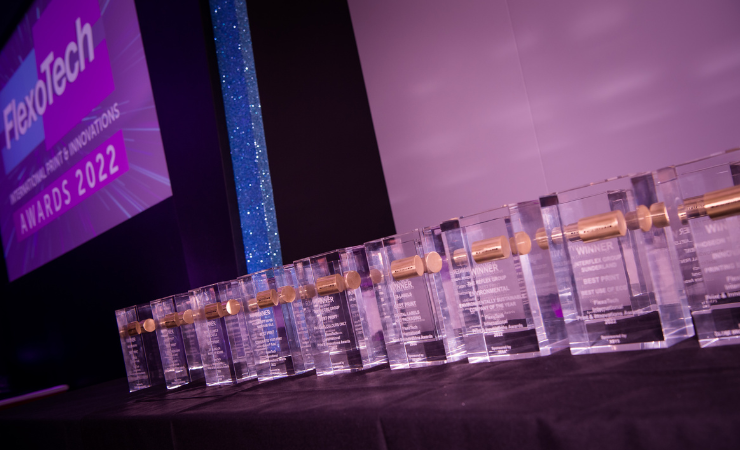 Industry aspirations: the next batch of winners have been chosen
After two hectic days, the judging for the 2023 FlexoTech Awards has been concluded, with all four judges expressing great admiration for the quality – not to mention quantity – of entries.
The opportunity to bask in the glowing industry recognition of a FlexoTech Award remains as popular as ever. Indeed, the total number of entries submitted rose by around 25% this year compared to 2022, reaching 373 entries in total. Eighty different companies entered the running this year, slightly up from last year.
The top three most popular categories were:
Flexible Packaging (Narrow/Medium Web) On Film: 71 entries (23 companies)
Flexible Packaging (Wide Web) On Film: 49 entries (19 companies)
Best Use of Embellishments: 40 entries (16 companies)
Reflecting on the judging process, FlexoTech editor Andy Knaggs commented, 'The last two days have been hard work but also great fun. Our four judges amply demonstrated their expertise and their passion for flexo printing and converting and were quickly down to the serious business of choosing the best submissions from the many entries received. It was a joy to watch such professionals at work, and there was no shortage of laughs too. I'd like to thank them on behalf of all at FlexoTech for their diligence and feats of energy and concentration in managing such a heavy workload.'
Look out for the nominations in the upcoming September issue of FlexoTech, and don't forget to book your tickets for the big award ceremony in London, on Wednesday 11 October, at the Royal Lancaster Hotel.