Labelexpo Europe moves to Barcelona in 2025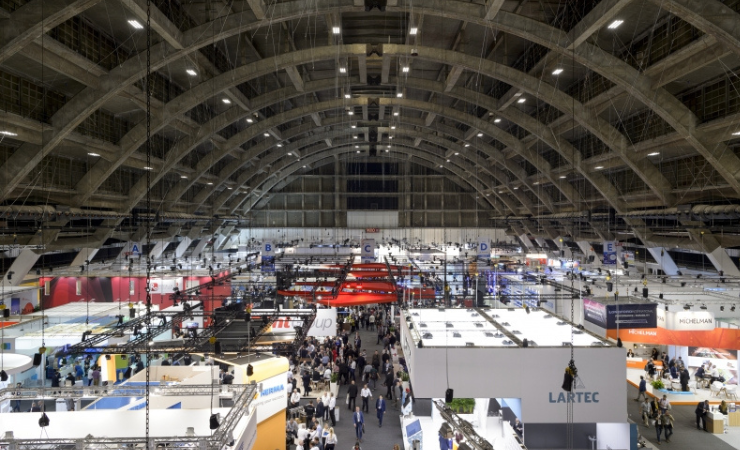 The move to Barcelona in 2025 comes after extensive consultation with label industry stakeholders
Tarsus Group, organiser of the Labelexpo Global Series, has announced that Labelexpo Europe will move from its current location at Brussels Expo to Barcelona Fira for the 2025 edition. The move does not impact the upcoming Labelexpo Europe 2023, which will go ahead as planned at Brussels Expo in September.
The move to Barcelona in 2025 comes after extensive consultation with label industry stakeholders and takes advantage of the facilities at both the Fira venue and the city of Barcelona.
'The benefits for both our exhibitors and visitors in moving Labelexpo Europe to Barcelona are clear,' said Jade Grace, portfolio director at Labelexpo Global Series. 'We have reached maximum capacity at Brussels Expo, and the Fira heralds the next phase for Labelexpo Europe's growth. The bigger halls promote an easier flow of visitors around the show and the infrastructure lends itself to the technical needs of our exhibitors. The modern halls are equipped with a ventilation system to continuously replenish the air and the fast, complimentary Wi-Fi can link up to 128,000 concurrent users. There are extensive catering options and the venue has a strong commitment to green energy and sustainability – the Fira has over 25,000 solar panels installed on the roof.'
Fira de Barcelona is well situated for convenient access to the city of Barcelona with its world-class hotels, restaurants and tourist facilities. Barcelona offers more than 40,000 hotel rooms, estimated to be double that currently available in Brussels. Hotel block booking with discounts has already been confirmed by the organiser.
Christoph Tessmar, director Barcelona Convention Bureau, commented, 'We are grateful to Labelexpo for choosing Barcelona for their flagship show. We look forward to hosting such an important event in 2025.  All city partners will help in making the event a huge success. We welcome the labels and package printing industry to Barcelona!'
Lisa Milburn, group director of Tarsus, commented, 'We will always look back with fondness at the years we spent in Brussels, where Labelexpo grew into the world-leading exhibition it is today. The move to Barcelona will build on that heritage and gives Labelexpo Europe the room it needs for future growth. The amazing Fira de Barcelona venue, and the commitment of Barcelona City to make the show a success, will ensure that Labelexpo Europe continues to hold its place as the world's leading event for the labels and package printing industries.'