Apex International appoints new CEO Ruud Van Cuijk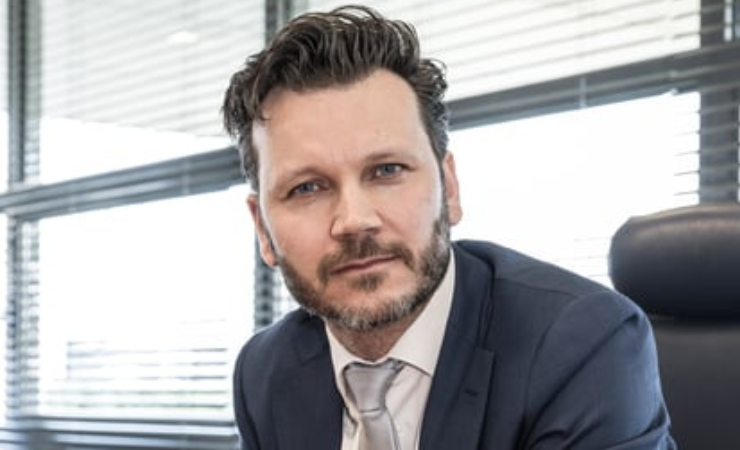 Mr Cuijk joined Apex International in 2012, then in 2018 he was appointed chief financial officer...
Apex International, a global company in anilox, metering and embossing products, has announced the appointment of Ruud van Cuijk as its new CEO.
Mr Cuijk has played an important role in the executive leadership team at Apex International for the past 10 years, and will move into the CEO position, effective 1 May 2023. Mr Cuijk will succeed Marian Waterschoot, who will remain with the company as the new director of Apex Embossing.
The new CEO holds a master's degree in international business from Tilburg University, and a master's degree in finance and control from TIAS Business School. Mr Cuijk joined Apex International in 2012 as group controller, then in 2018 he was appointed chief financial officer. Two years later, he was promoted to managing director of Apex North America, and again, promoted to managing director of Apex Europe in 2022. In this role, he will lead the organisation in their mission and vision of additional acquisitions and developing products to solve complex challenges for customers around the globe.
'Over the last decade, Ruud has continuously proven he is a man of diligence, strategy, integrity, and action. We are confident he will lead Apex International into our next level of success, while keeping our customers' goals and needs top of mind through every decision,' stated Ken Ralton, chairman of Apex International.
'As the newly appointed CEO of Apex International, I am honored and humbled to have the opportunity to lead such a talented and dedicated group of professionals. Our buy-and-build strategy, which focuses on recovery, expansion, and sustainable customer solutions, will be advanced through the perseverance and dedication of our employees and the inspiration of the Ralton family,' Mr Cuijk commented.
'I owe a debt of gratitude to former CEO Marian Waterschoot. As a member of her leadership team, I have seen her commitment to entrepreneurship, technological innovation, and international expansion. I will continue to embrace these same strategic pillars as we move forward. With a solid foundation, we will continue pushing the boundaries of high-end manufacturing, innovative solutions, and thoughtful risk-taking. You can trust that Apex will remain at the forefront of our industry, delivering excellence and results to the markets we serve around the globe,' he concluded.