New Asahi solvent plate claimed to reduce CO2 for flexo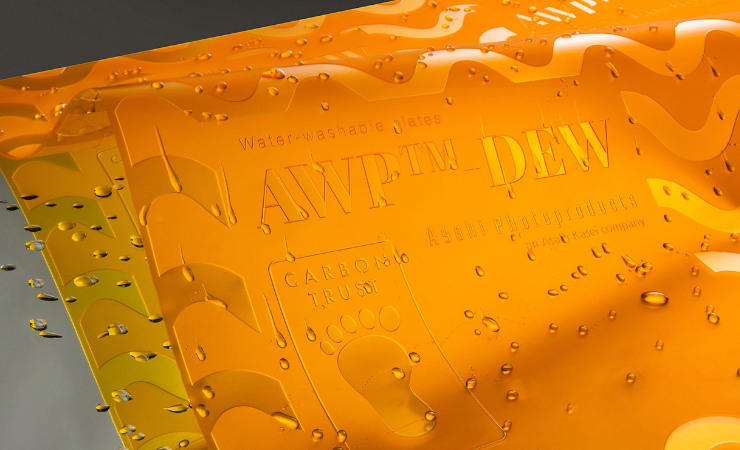 Asahi will show its AWP-DEW water-washable plate, which has Carbon Neutral certification, at Infoflex
Flexo plate manufacturer Asahi Photoproducts is to unveil a new solvent plate at April's Infoflex 2023 event in the US, which it says will contribute to reducing the carbon dioxide footprint of flexo printing.
The company said the as-yet-unnamed product is a plate that can be processed using less solvents, at faster speeds and with 'drastically reduced' drying times. No more information is currently available on the new plate.
'While we believe it is essential to increasingly move production to more environmentally balanced water-washable flexo plates, many companies are still using solvent wash for a variety of reasons,' said Gene Martin, agent for Asahi Photoproducts USA. 'Our new solvent wash plate is a step in the right sustainability direction, not only reducing the volume of solvents used, but also offering faster time to market with no compromise in quality compared to alternative solvent plates.'
The Infoflex exhibition, which takes place in Columbus, Ohio, on 17 and 18 April, will also see Asahi introduce its recently launched water recycling unit for larger plate processing systems, which it says reduces wastewater in flexo plate processing by 75%, with only the remaining 25% in the form of a slurry or sludge needing to be disposed of. In addition, Asahi's Carbon Neutral-certified AWP-DEW water-washable plate and AWP CleanFlat plate, which is a water-washable FlatTop plate solution, will also be highlighted at the event.