Merged sales and MD role for Chris Scully at Koenig & Bauer UK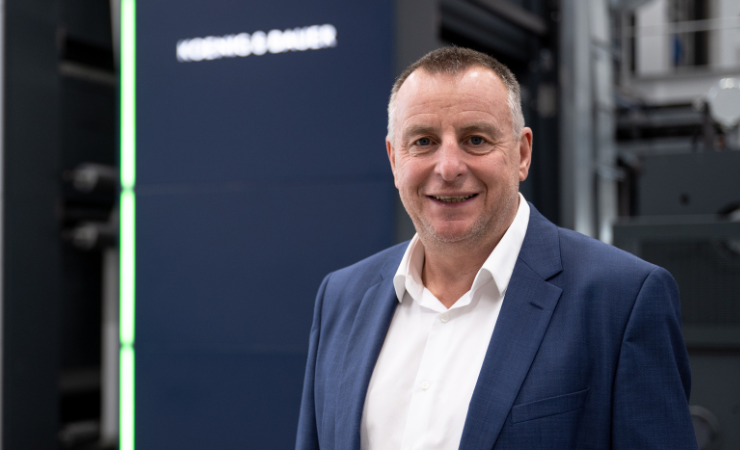 Chris Scully: Customers will benefit from ongoing development and Koenig & Bauer's strong brand
Koenig & Bauer UK sales director Chris Scully is taking on additional responsibility as managing director of the business, with near 10-year incumbent MD Andrew Pang leaving the company.
The decision to merge the sales and managing directorial roles is aligned with Koenig & Bauer's structure in other regional subsidiaries, which it says has proved 'successful and very effective'. Koenig & Bauer Flexotecnica develops flexo CI presses for flexible packaging, as well as a range of inline post-print converting equipment, and Koenig & Bauer also sells a range of flexo post-printing presses from Koenig & Bauer Celmacch.
Mr Scully has headed the sales operation for Koenig & Bauer UK for 18 years. He said he looks forward to 'continuing the strategic development of our UK market', and that customers would 'benefit from our ongoing development and our strong brand'.
Paying tribute to the contribution of Mr Pang, Koenig & Bauer board member Ralf Sammeck said his 'many years of outstanding service' had guided Koenig & Bauer UK through local and global changes and challenges, and had left the business well-positioned for the future.
He added, 'We are convinced that with Chris Scully and Stephanie Thomson (Finance Director), and Peter Banks (Service Director), we have a successful management team at the helm of Koenig & Bauer UK that will react with speed and agility to customer requests and thus make a decisive contribution to our continued success.'