Pulse Roll Label launches dual cure UV inks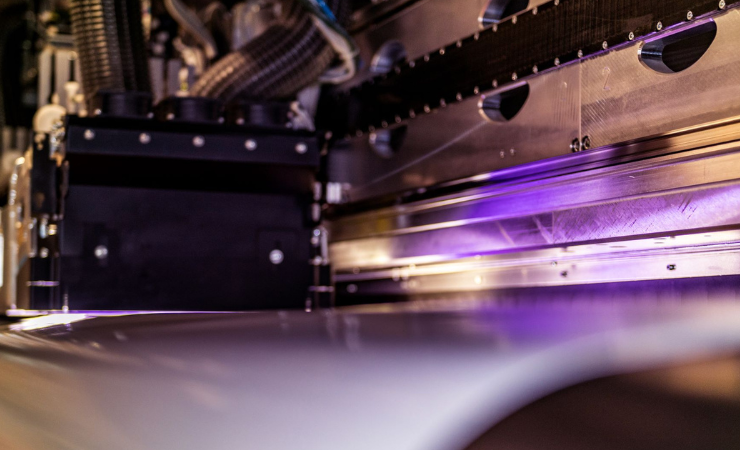 Label converters can work with both UV and LED UV curing using PureTone DC inks
Pulse Roll Label Products has announced the launch of PureTone DC, a new dual cure UV LED ink range that is both food packaging compliant and appropriate for Extended Colour Gamut (ECG) printing.
The company said PureTone DC will give printers the versatility and freedom to switch to LED UV from traditional mercury-based UV lamps at their own convenience, as it is usable with both technologies.
The ink's dual cure formulation means initiators within are activated when exposed to both traditional UV or LED UV light. As an LED curing ink, PureTone DC can therefore also cure at lower temperatures, making it suitable for a wider range of substrates, including heat-sensitive thin films.
'At a time when our customers' energy bills are soaring, solutions like PureTone DC that help cut costs with rapid, energy-efficient curing can make all the difference,' said Gary Seward, managing director of Pulse Roll Label Products. 'As well as needing less energy to run, the UV LED lamps that cure this ink last many times longer than traditional UV equivalents, with output remaining consistent over the bulb's lifespan. What's more, disposal is also significantly less complex with UV LED bulbs.
'We've even seen improved cure and adhesion over the existing ranges during extensive beta testing, so this really is the next generation of PureTone ink. The message is clear – UV LED technology like PureTone DC is better for your business, your staff, your customers and the planet.'
Pulse Roll Label Products said the inks come in CMYK+OGV, thus opening up possibilities with ECG printing for label converters, and can be used for work in industry sectors that require compliance to food packaging regulations and guidelines.