Maestri Etichette makes first inkjet investment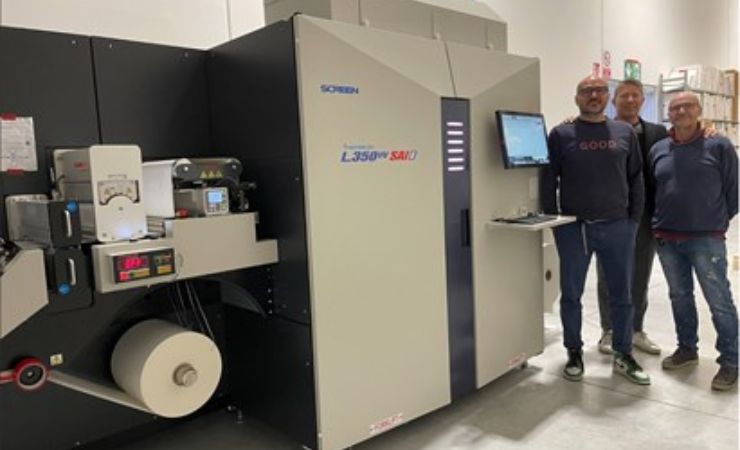 Moreno Maestri, Ettore Maretti (REM), Flavio Maestri
Maestri Etichette has acquired a Screen Truepress Jet L350UV SAI E, its first ever digital inkjet press.
The label specialist, based in the northern Italian province of Brescia, will use inkjet technology to meet demand for increasingly varied and smaller print runs for its customers in the food, personal care, chemicals, and pharma sectors. The company has been and still is a flexo printer and the new Screen press is its first inkjet digital press. Before acquiring this machine, it had worked with digital toner technology.
Moreno Maestri, owner and sales manager of Maestri Etichette, said, 'We want to be recognised for reliability, quality and professionalism – and the Screen press helps us achieve exactly that. We built our reputation on responding flexibly to customers' demand. One of our strongest qualities, flexibility is key to consistent growth. And even in the difficult Covid-year of 2021, it helped us achieve 9% revenue growth.'
In selecting and installing the press, Mr Maestri was supported by Screen's Italian representative REM. Screen says its Truepress Jet L350UV SAI series offers improved colour reproduction as well as scalability, enabling it to meet an even wider variety of market needs than previous generations of inkjet technology.