Heidelberg commits to the US label market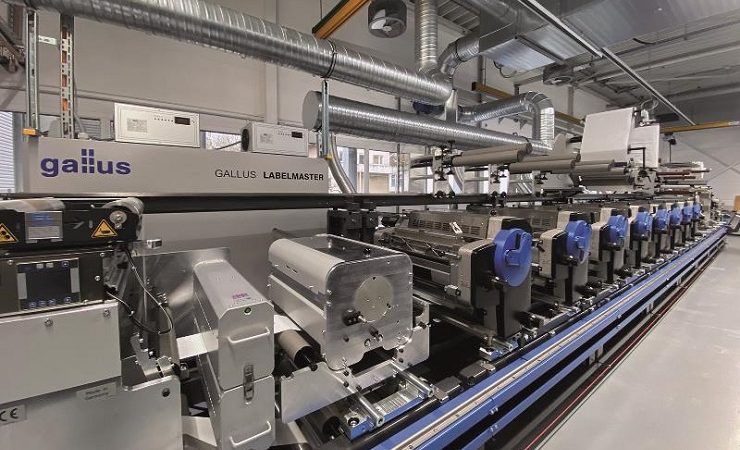 A Gallus Labelmaster, as previously installed at Faubel in Germany
Ahead of next week's Labelexpo Americas 2022 expo, Heidelberg has gone on record to state the importance and potential of the market across the region to it and subsidiary company Gallus.
Exhibiting jointly at the Rosemont, Illinois event, Heidelberg and Gallus are to use the three-day show to present technologies and innovations in both flexo and digital printing.
This is to include the range of Saphira consumables for flexographic printing. In the future, customers in the US and Canada will also be able to purchase these directly online from the Heidelberg.
Also available is information on the surface finishing options for label converters offered by Gallus Screeny printing plates for rotary screen printing, and the first presentation of Gallus One, a new UV inkjet digital label press based on the established Labelmaster platform.
Thus, through their joint presence at Labelexpo Americas 2022, Heidelberg and Gallus are emphasising how important the label market is to the group in general and the Americas market in particular. 'The trend toward creative, high-quality labels is continuing and growing too in the US,' said Felix Müller, president at Heidelberg Americas.
'The segment offers our customers excellent business options, especially when it comes to digital printing, and Heidelberg is showcasing its credentials as a preferred partner with an attractive portfolio at Labelexpo Americas 2022.'
Read more on what to see at Labelexpo Americas 2022 in the September issue of FlexoTech; register here to receive the magazine