Emmedue installs Mark Andy Digital Pro 3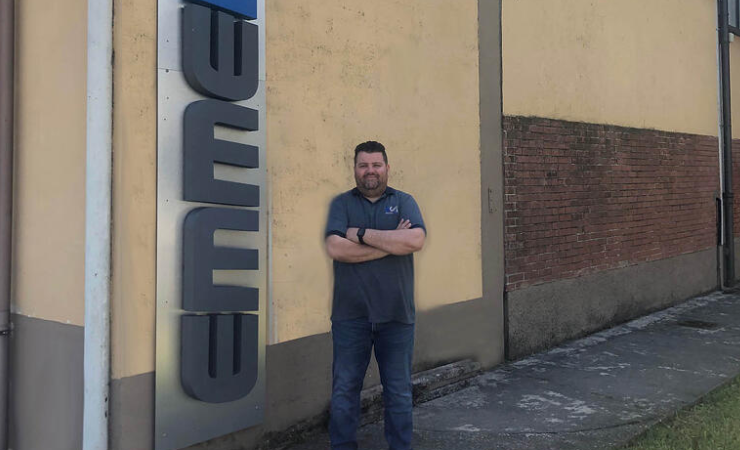 Company owner Maurizio Maffioli said digital printing is an 'integral and essential' part of every label converter's plan to grow and develop.
Italian label converter Emmedue Srl has installed a Mark Andy Digital Pro 3 flexo/toner hybrid press at its plant in Gravellona Toce.
The company, which specialises in label printing for a variety of customers including automotive, food and logistics, aims to extend its capability and grow its export markets, starting in Switzerland.
The hybrid press prints directly from PDF files with a 1200dpi resolution and handles a wide range of substrates without any pre-treatment, like primer, resulting in significant time and money savings.
It offers combined flexo and digital print units as well as die cutting. It has a production speed of up to 23m/min in full CMYK mode. This makes for efficient production of small and medium runs printed on different substrates, without pre-treatment.
Company owner Maurizio Maffioli said, 'Digital printing is an integral and essential part of every label converter's plan to grow and develop its business.
'It improves customer service, especially on shorter run jobs, that need variable text and graphics.'
'Digital Pro 3 is our first digital press devoted to roll-fed printing. We believe it will help us expand our markets and open new doors to completely new sectors like beverages, and especially wine producers.'
Its modular concept will allow the company to expand the press as needs grow, making it a future-proof investment, according to Emmedue.
The company was looking for a digital press to help the existing production meet customers' expectations on the increasing number of shorter runs. Before the Digital Pro arrived, this work was printed traditionally which was often inefficient for Emmedue.
Mr Maffiolo said, 'There are eco-friendly and special papers used for wine labels that are suitable for offset printing but give poor results when flexo printed. Now we can offer shorter delivery times, on a wider range of labels in different runs, without any compromise in quality and repeatability. We can also add value in prepress, making pre-production samples to evaluate the impact of the final packaging for real, not just as a video. This will allow us to modify graphics or size if necessary.'
Once the Digital Pro is fully integrated, the company plans to expand its e-commerce business and deliver labels to smaller customers, like micro-breweries and artisanal food suppliers.