Foilco's brush with luxury market continues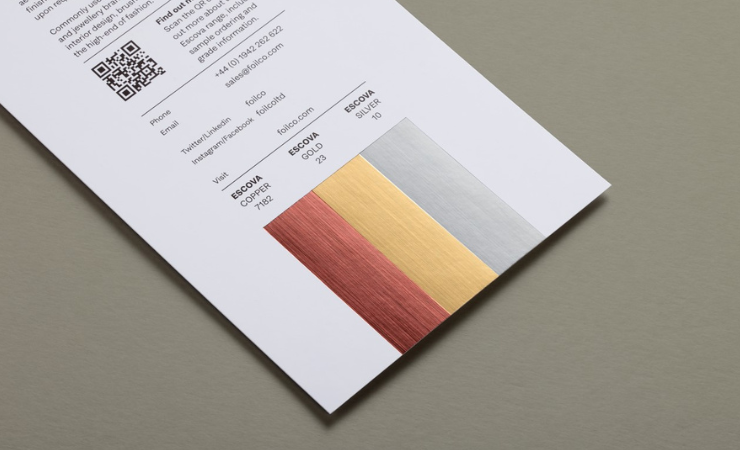 Escova is one of Foilco's most requested products
Foilco has added a new copper colour to its popular Escova range.
Escova is a unique effect foil and is one of Foilco's most requested products. The range is currently available in gold, silver and now copper. Foilco also offers brands the chance to create their own bespoke colour upon request.
Jaime Evans, marketing manager at Foilco, said, 'We are noticing a huge rise in popularity for brushed effect products by cosmetic, perfume and jewellery brands looking to produce this unique style of print.
'The soft lustre of the foil replicates similar metallic accents being widely used and specified in interior design. Escova seems to really resonate with creatives designing at the high-end of fashion.
'We're excited to introduce the copper finish into this wonderful range.'