Wipak Polska doubles down with Comexi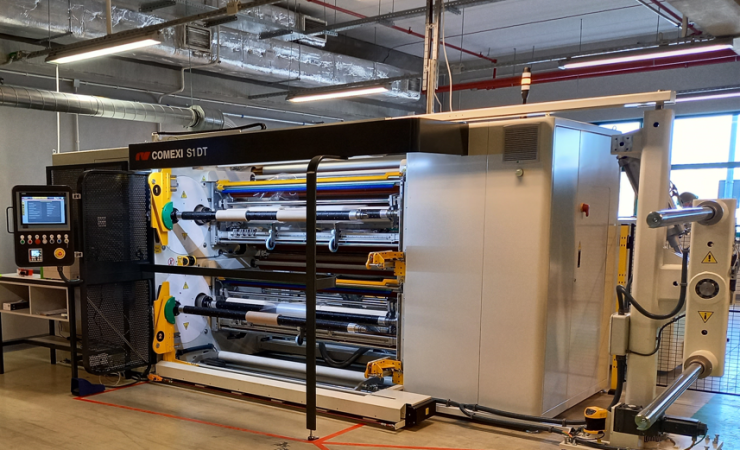 Wipak Polska's new Comexi S1 DT slitter joins an identical machine installed five years ago
Wipak Polska, a Polish company which specialises in the manufacture of bags and the conversion of films supplied by other Wipak Group companies, has invested in its second Comexi S1 DT slitter.
The company, which installed the first machine back in 2017, highlighted the S1 DT's 'quality, high productivity, and incorporated safety measures' as the primary reasons for its investment. 
'The Comexi S1 DT slitter is a machine that fully meets our demand for top quality at high speed regarding the packaging of films converted in our plant,' explained managing director Wlodzimierz Glapa. 'The machine is equipped with all the necessary measures that protect our employees from injuries and safety incidents. Furthermore, the operation of the Comexi S1 DT slitter is straightforward and intuitive. The second reason for the purchase references the machine's quality, which concurs with high productivity of the slitting process.'
Comexi says that the S1 DT's 'state-of-the-art control elements and high degree of automation,' ensure that the slitter provides 'excellent quality and productivity results, even in regard to the most demanding jobs.' The machine's cores, knives, laser heads, and photocells, are self- calibrating and the turreted version is capable of performing jobs that require numerous output reels. Additionally, it is operable with the materials including aluminium and wax. 
Wipak Polska is part of the Wipak Group, a Finnish global supplier of premium quality, sustainable, and innovative flexible packaging solutions for food, medical devices, and pharmaceutical products.