Print4All welcomed 21,000 from 66 countries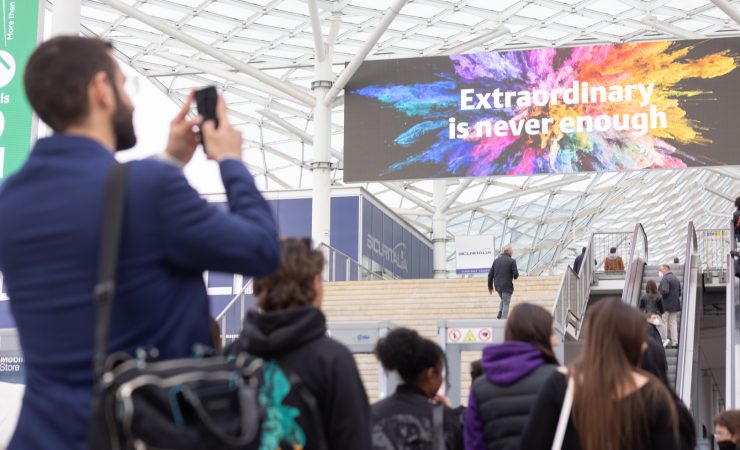 Print4All will return to Fiera Milano from 27 to 30 May 2025.
Around 21,000 people descended on Milan last month for the second edition of Print4All. The event, which saw more than 246 companies exhibit in Italy's second largest city, took place from 3 – 6 May.
Paolo Pizzocaro, exhibition director of the event, commented, 'If I wanted to define this edition with a noun, it would surely be 'energy'. This is what was felt in the pavilions and at the stands of the companies during all four days of the event.
'Evidently, the desire to meet again in person, to be able to confront life, to touch all the innovations that the sector offers, has moved a large number of professionals to visit Print4All to update, but also to do business, because this year, more than ever, the fair was not only a moment of relationship but also an opportunity to sign sales contracts. We partly imagined it, but the results exceeded expectations.'
The organisers also declared themselves pleased with the profile of those 21,000 visitors. Company owners, CEOs and managers comprised 44% of attendees, whilst almost a third (32%) were technical figures, 'fundamental for the selection and evaluation of the technologies to be included in their companies.'
In terms of what those visitors were looking to get out the event, 42% reported looking for innovations related to printing solutions, but nearly a quarter (24%) were interested in raw materials, components and press room equipment.
Those 21,000 people came from 66 different countries, though the overwhelming majority (71%) understandably came from Europe, with 12% coming from North Africa. The 10 most represented countries (Italy aside) were Spain, Germany, Switzerland, France, Slovenia, Algeria, Romania, Albania, Poland and Egypt.
Print4All is part of The Innovation Alliance, which also includes Ipack-Ima, Greenplast and Intralogistica Italia. The same line-up will return to Fiera Milano from 27 to 30 May 2025.