Packaging Innovations welcomes 6000 visitors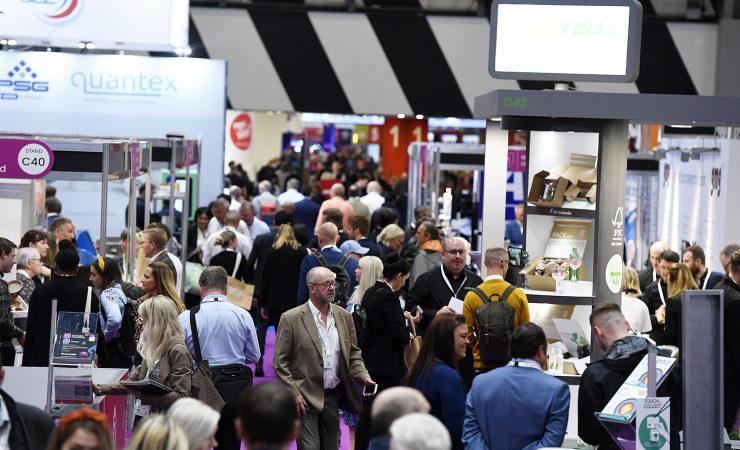 Crowds gathered in Birmingham to learn about developments and technologies that will power the next generation of packaging
More than 6000 visitors made their way to Birmingham's NEC as Packaging Innovations and Empack returned last month after a two year hiatus.
Taking place across 25 and 26 May 2022, the shows sought to highlight the developments and technologies that will power the next generation of packaging. It also saw the return of crowd favourite features, and the launch of several brand new ones, focusing on sustainability, innovation, the Government's latest initiatives for tackling packaging waste and more.
Of particular interest was the inaugural £10 Billion Debate, which saw leading industry figures discuss the efficacy of Extended Producer Responsibility (EPR), The Plastics Tax, and The Deposit Return Scheme (DRS). Also new for 2022 was the Sustainability Trail, which guided visitors around the show floor, specifically highlighting the hottest and most innovative new sustainable packaging concepts, all of which were vetted by a panel of experts.
Renan Joel, event director of Easyfairs' UK Packaging Portfolio, gushed, 'What a show! After two years without our Birmingham event, we are so pleased to be back. The £10 Billion Debate stirred up some interesting opinions and discussion, which is exactly what we hoped the new feature would achieve, and there was so much innovation on show. One thing that was particularly pleasing was to see the packaging community back together, networking and doing business. We have missed it.
'As we call a close on our NEC show for 2022, I can't help but get excited to launch our new-look London event, London Packaging Week, which will make its debut in September. The re-imagined show will combine four key areas of our packaging portfolio, Packaging Première, PCD, PLD, and Food & Consumer Pack. Together they will demonstrate the full breadth of the packaging industry as a vibrant new home for packaging innovation and design in the UK.'