Labelmaster bought by Faubel Group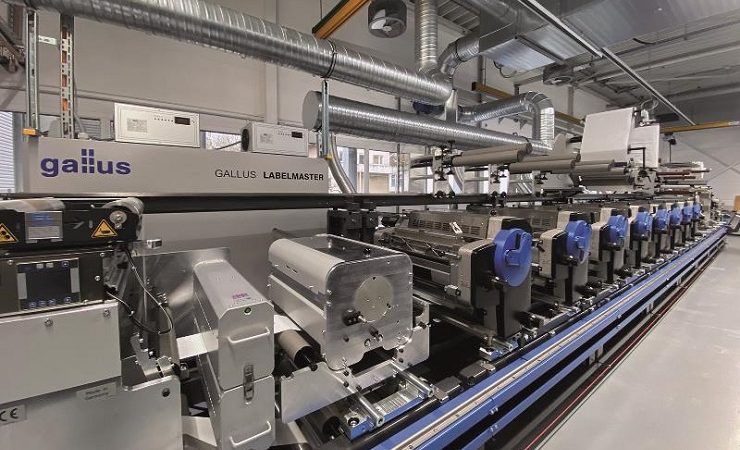 A Gallus Labelmaster, as previously installed at Faubel in Germany
Faubel & Co. Nachf based in Melsungen, Germany, is expanding its machine park with a Gallus Labelmaster, to produce multi-layer labels for the pharmaceutical sector.
The Labelmaster produces flexo and screen printing, the web can be shifted for production of multi-layer labels, and a unit for cold foil embossing is included.
Frank Ludwig, managing director of the Faubel Group, explained, 'Our labels and markings are produced using the flexo printing process among other processes. Last year, we decided to replace an older machine in the roll production department. It was important to us that the new machine could also produce in multiple layers.
'We decided on a Gallus Labelmaster 440. On the one hand, we have been working with Gallus for many years and appreciate the good service. On the other hand, we are already very satisfied with its predecessor, the Gallus EM 430 S.'
The new Gallus Labelmaster was installed at the end of January and has already delivered very good results from the first test run. As a long-standing customer, Faubel has been working successfully with Gallus presses for many years. Several presses are in use, including Gallus EM 430 S and Gallus TCS 250.
Mr Ludwig, concluded, 'A few weeks ago, the Labelmaster 440 was installed and validated. In order to be able to produce multi-layer, the flexo press has a 3-fold web transfer device. Thanks to our experience with the Gallus EM S, our employees were quickly familiar with the operation and so the entire changeover went almost smoothly. Today, the Labelmaster is used entirely for label production.'