Labelexpo Europe 2022 cancelled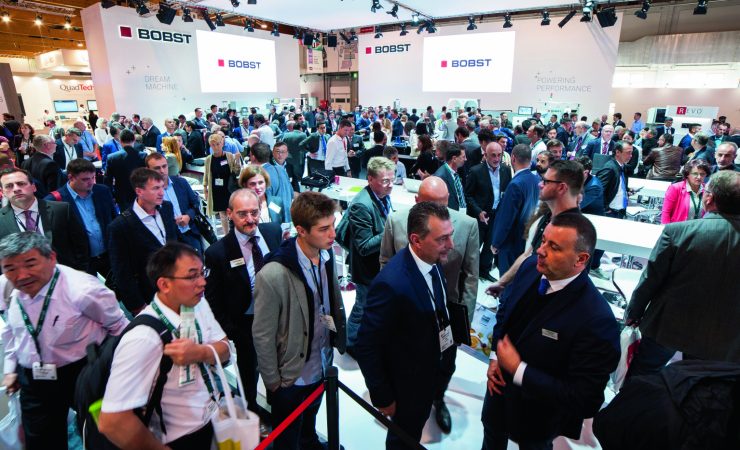 Visitors come from all over the world for announcements at Labelexpo Europe
Labelexpo Europe 2022 has been cancelled, with the event now returning to its original biennial schedule.
Labelexpo Europe was postponed from 2021 to spring 2022 as a consequence of the Covid-19 global health crisis.
The flagship Labelexpo show now reverts to its pre-Covid cycle, and will next take place in Brussels, Belgium, across 11-14 September, 2023.
The organising team has made the decision to move the event dates in light of the significant supply chain pressures the European label industry is currently experiencing coupled with the fast-evolving situation in Ukraine.
Labelexpo Global Series stated that the decision comes on the back of close consultation with exhibitors, associations and the wider industry, with many directly impacted by the shortage of components and materials. These shortages, triggered by the pandemic, have been escalating over recent months with long lead times now disrupting the supply chain in Europe. With the event set to take place in just under two months' time the lack of forward visibility led the event team to reschedule in the best interests of the label community.
Lisa Milburn, Labelexpo managing director, explained, 'Firstly, I'd like to acknowledge the support we have had from the industry with many committing to Labelexpo Europe in spite of the issues many of them are currently dealing with, we know the decision to reschedule the show will be as disappointing for them as it is for us. This has been a very difficult decision for us to make, we have been working tirelessly to overcome the supply chain issues and produce the show the industry needs, especially in light of the challenges of the past two years. Unfortunately these issues have proven to be insurmountable at this stage so we feel that rescheduling is the responsible decision to make.'
Labelexpo Americas continues to be planned for 13-15 September 2022. Other upcoming Labelexpo events this year include Labelexpo Asia (28 June-1 July), Labelexpo India (10-13 November) and Labelexpo South China (7-9 December).