Proofiler from EyeC is updated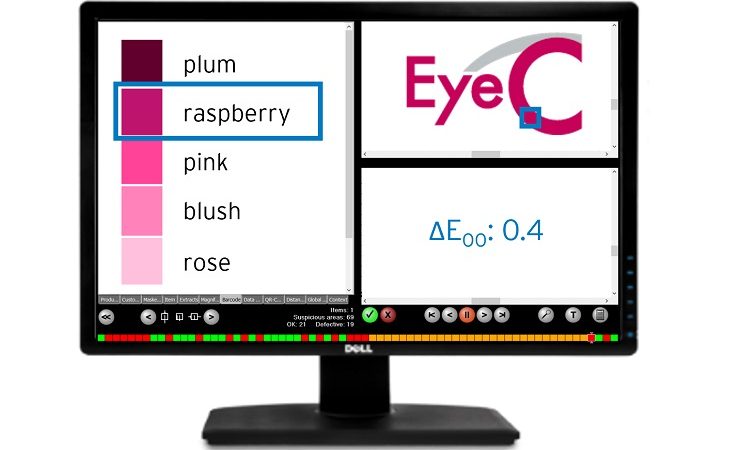 TP Solutions, based in Seong-nam and Gwang-ju, was announced as EyeC's distributer earlier this year
EyeC has released an update for Proofiler featuring integrated colour inspection and support for digital colour libraries in response to demands in the luxury goods and pharmaceutical industries.
The new EyeC Proofiler software update ensures integrated colour measurement without the addition of an external measuring device. Any number of colour patches can be measured randomly in the sample and previously defined measuring points can be reliably checked. Colours are evaluated  during the measurement as CIELab colour values, which are then specified as ΔE colour differences compared to the reference colour values. Measurement can be done on a PDF (PDF-to-PDF comparison) or on a scanned, physical sample (PDF-to-scan or scan-to-scan comparison). EyeC Colour Book Editor – simple, precise, repeatable
The new update also includes the EyeC Colour Book Editor. This program enables even  more efficient and faster input of the most suitable reference colours by importing customer-specific  colour books, Pantone libraries as well as the manual input of CIELab reference colour values.  
Individual colour values can be edited and managed with just a few clicks. The intelligent function  offers EyeC Proofiler users the additional option of applying colour values recurrently and automatically with a secure process for colour measurement. Furthermore, exact CIELab values and  ΔE tolerance values can be assigned to each colour. Input errors are reliably avoided by selecting the predefined reference colour values.
With this new version, EyeC Proofiler users can now perform both relative process control and  absolute colour measurement in CIELab. The beneficial results are time savings in colour measurement and the assurance that colours always match the required specification.