APR snaps up JVI Solutions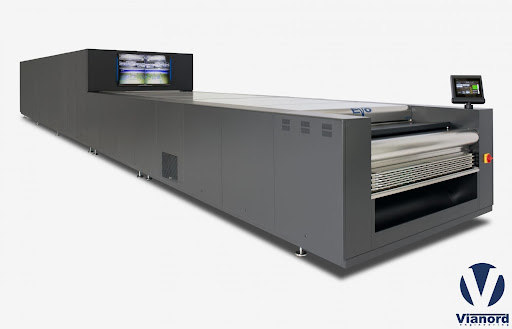 Vianord automated plate processing systems are now available through APR
All Printing Resources (APR) has acquired JVI Solutions, a Marietta, Georgia-based provider of flexo equipment and services whose product portfolio includes flexographic plates, solvents and solvent management, anilox rolls and sleeves, mounting tapes, doctor blades and plate storage solutions.
Benefits of the acquisition, which became effective on1 January of this year, will include the SupplySentry RFID-managed inventory system and APR's other product solutions becoming available to JVI's existing customers, as well as Vianord automated plate processing systems becoming something APR can offer its own customers.
Dave Nieman, president and CEO at APR, commented, 'We continue to hear from our customers that expanded technical support is more important than ever in today's labour environment. Consequently, our acquisition of JVI Solutions will be a significant benefit to our customers and the industry. Both companies have extremely strong commitments to customer support, proven over many years. The addition of the JVI Solutions team to ours will expand our technical and field equipment service capabilities.'
Jim Vertullo, who owned JVI prior to the acquisition and is now executive vice president at APR, added, 'I couldn't be prouder to put the future of our company, our employees and our customers in the skilful hands of the APR team. I have long admired APR and know that we will prosper within their customer-focused environment.'
According to Mr Nieman the existing JVI team will all be joining APR, a process that will be eased by the fact that both companies support many of the same suppliers including McDermid, Fujifilm, Esko, and Lohmann.