Paper House takes Focus eFlex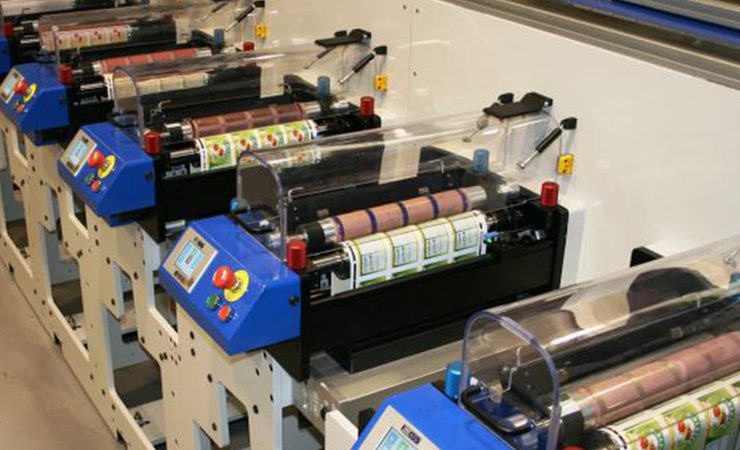 430mm-wide, 10-colour flexo press to join existing equipment from Focus at its facility in Nairobi, Kenya
Kenya-based printer Paper House has ordered a new 10-colour eFlex flexographic press from Focus Label Machinery, as it seeks to modernise, automate and improve its production capabilities.
The press on order is fully servo-driven, with a 430mm width and 10 colour stations. It also features full UV drying with chill rollers, a cold foil unit, peel and reveal capability, delam/relam, pre-register, auto register, second pass register, touchscreen controls, and Bosch Rexroth drive technology with live online monitoring and support.
It will be housed at Paper House's Nairobi facility, and work alongside existing flexographic lines, including a Focus Proflex Servo previously supplied in 2010.
The new equipment starts a process of investment for Paper House to modernise, automate and improve its productivity, and to diversify and meet the growing market demands of the market in East Africa.
George Gatimu, Paper House project manager, commented, 'The new press will augment and improve on our existing flexo machinery. This is a great step in the right direction for us and the advance in technology will make us that much more competitive.'
Paper House spent 12 months looking at various manufacturers comparing features and technology, as well as technical support. The eFlex was tested at Focus Label Machinery's UK showroom just prior to the pandemic in February 2020, and whilst it was sensible at the time to postpone the investment, it has been deemed that now is the right time to move the deal forward.
Antony Cotton, business development and marketing manager at Focus Label Machinery, said, 'This is another great installation for Focus and it has been an enjoyable project as the customer was very open to new ideas throughout the process.
'The specification gives Paper House absolute flexibility in the market it serves and will consolidate and generate new business for the company.'
Focus Label Machinery managing director David Lee added, 'As a family company that has been running now for over 40 years, we are proud to have been able to build on our previous relationship with Paper House. It is very satisfying to retain trust through our continued commitment to providing the latest and best new technology, backed with service and support.'