Expansion completed by BGM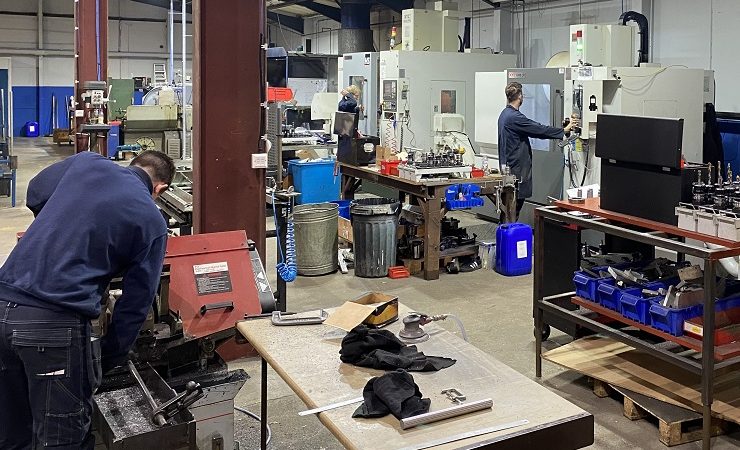 Bar Graphic Machinery (BGM), a manufacturer of label and flexible packaging finishing equipment for has expanded its facility in Bradford, West Yorkshire.
In September, the company acquired an additional building adjacent to the current site. The expansion more than doubles the company's production capacity and houses a new dedicated machine shop for the manufacture and storage of components.
Annemarie Rhodes, managing director at Bar Graphic, said, 'We are seeing tremendous demand for our technology, especially for our latest BGM Elite range of die-cutting inspection rewinders, and therefore needed to boost our manufacturing output. This new facility will allow us to increase manufacturing output by at least 60% in year one and importantly, enables us to build bigger machines and expand on our digital finishing and flexo press ranges using the old machine shop as extra build capacity.
'To support the expansion and boost our productivity, we have also invested in a new high speed 22-tool four-axis CNC machining centre, meaning we now have five high speed CNC machining centres on site. The investment across the business is clearly significant and ensures we are able to maintain our hard-earned reputation for technology innovation and customer service excellence around the world.'