Zecher form partnership with Ulmex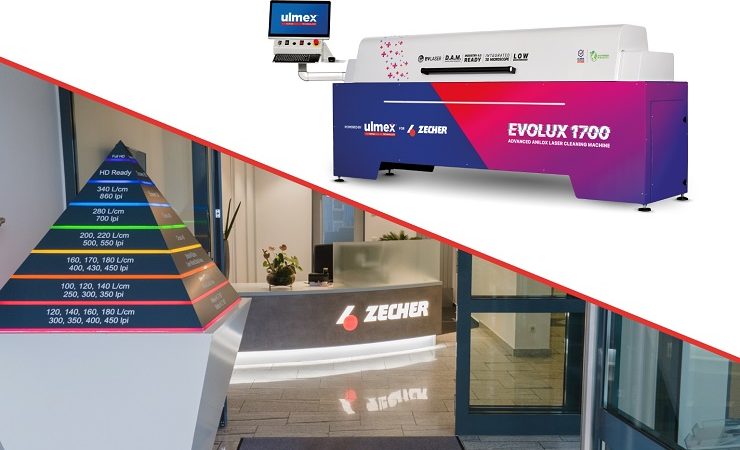 A partnership has been agreed between anilox supplier, Zecher, and Ulmex, distributor of Evolux laser cleaning machines.
'We are pleased about the very good development of the cooperation with our sales partner Ulmex. The innovative Evolux laser cleaning machines are an enrichment for our portfolio,' said Thomas Reinking, sales director at Zecher.
The Evolux offers a fully automatic cleaning process as well as individual cleaning programs. The unit uses a pulse laser, where the power of the laser can be regulated and also the frequency and characteristics of the pulse can be calibrated too. Cleaning by Evolux machines does not require the use of chemical detergents or solvents, which the manufacturer says makes the machines particularly interesting for the food packaging sector and for companies that focus on environmentally conscious printing and cleaning.
The Evolux laser cleaning machines are available for web widths up to 1000, 1700, 2100, 2500 and 3000mm, with a load capacity of 50 – 1000 kg individual weight of sleeves and anilox rollers.