Double Focus installation at Labfax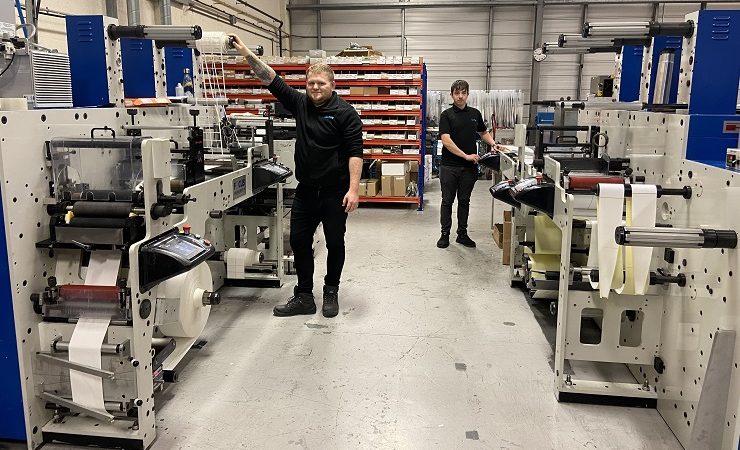 Labfax, based in Telford, has installed two Reflex re-register finishing systems from Focus Label Machinery, as part of an ongoing modernisation programme across its range of label production equipment.  
 The two newly installed presses have been purchased in order to increase production capacity and improve print quality across a range of substrates.
The Reflex 250/330 model is a single colour, re-register flexo press equipped as standard with quick change print cassette system, die-cutting, slitting, rewinding and a choice of drying systems.
An  infra-red drying unit is combined with forced cold air, allowing faster drying speeds without heat build-up, whilst the removable print cassette can be removed from the press in just a few seconds, allowing very fast job changes & clean ups. In addition, UV drying has been included and will be used mainly for high speed varnishing and flood-coating.
The highly accurate re-registration facility enables high speed finishing of pre-printed stock . Other options available for the Reflex include cold foil, laminating, turn bar, delam-relam & digital inkjet systems.
Labfax operations director, Claire Radnor commented, 'As business has continued to grow, we decided that new investment was required. We already have a good partnership with Focus and had no hesitation in ordering the two Reflex presses from them. The equipment is well made, reliable and the back-up service is excellent.'
Focus sales manager, Antony Cotton added 'This latest installation makes a total of four finishing systems for Labfax in the last two years. We wish them continued success and we are proud to be their preferred supplied of pressroom equipment.'