Gallus upgrades Labelmaster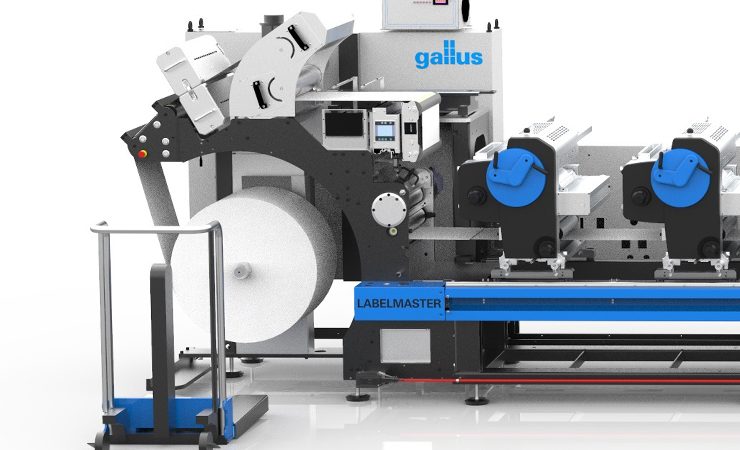 Corona treatment, web cleaning, transport and web tension have been integrated into new winding units
The Gallus Labelmaster is now being delivered with extensive new and optimised features, intended to help streamline the production of printed labels.
Labelmaster machines now have a shorter machine length, as corona treatment, web cleaning, transport and web tension are integrated into new winding units. The compact design enables reduced waste thanks to a machine length that is up to 3.3m shorter. There is also improved accessibility to the corona pre-treatment and web transport modules, with quick-change system for quick and easy cleaning. The winder units can be operated locally directly on the winder, as well as allowing their parameters to be viewed and adjusted centrally via a touchscreen control panel located in the human machine interface (HMI) module of the machine.
The loading process of substrates has also been redesigned and completely revised. With a new trolley system – taking the form of a mobile lift outside the printing press – the substrate can be easily loaded and unloaded without touching the ground. An integrated lift is no longer necessary and the operator can use the trolley flexibly as required, even on other machines.
Labelmaster presses are now available with these new features, partly included in the package as standard, or as specified depending on the wishes and needs of the purchasing company.
Gallus noted that the new operating concept not only ensures greater user convenience for the machine operator, but also less waste during daily production.
'More than 160 installations of the Gallus Labelmaster worldwide speak for the success of this flexible machine system,' the company stated.