Hybrid acquisition bolsters Global Graphic's financials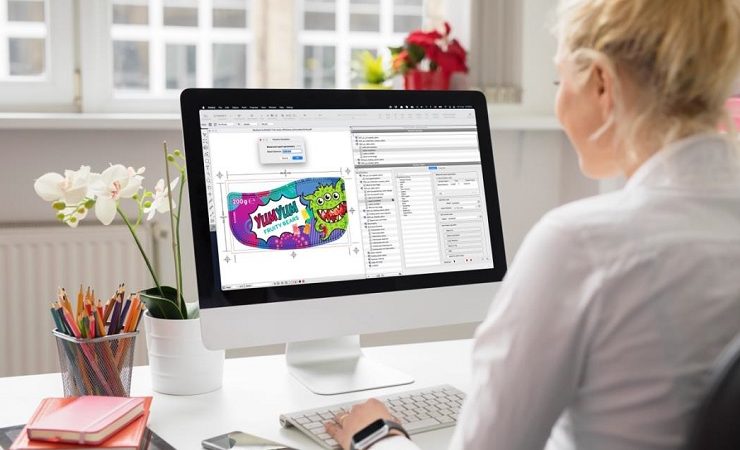 Global Graphics has published its half year report and consolidated interim financial statements showing significant revenue and EBITDA growth.
Revenue (unaudited) from continuing operations for the period was up 99.7% to €23.77 million, compared with €11.90 million for the same period in 2020 and EBITDA (unaudited) increased 48.6% to €5.81 million from €3.91 million in 2020.
Mike Rottenborn, Global Graphics CEO, said, 'Our results set us on the right path for future growth and I anticipate the remainder of 2021 to show a strong performance also.' Global Graphics started 2021 with the acquisition of Hybrid Software, a strategic technology partner which effectively doubled our headcount and revenue. It brings extensive expertise in labels and packaging, a worldwide sales and technical organisation, a growing recurring revenue component, and most importantly, a very profitable end-user sales presence to the group.  Revenues from Hybrid for the first half of 2021 were €10.4 million, an increase of more than 30% from 2020, with EBITDA at 35% of revenue.'
Global Graphics chairman Guido Van der Schueren added, 'These results underline how Hybrid Software and Global Graphics together are a winning combination. Hybrid Software has immediately contributed to the Group's results and cash position and I have been delighted with the smooth integration of the businesses following the completion of the acquisition.
'Together we occupy a unique position in the industry as provider of hardware and software components to OEM and end-user customers required to drive digital printing equipment. We have many customers in common who are excited about the opportunities presented by a broader range of innovative solutions. These are encouraging signals for future growth and value for shareholders.'