Double Comexi installation at Ip3 Desarrollos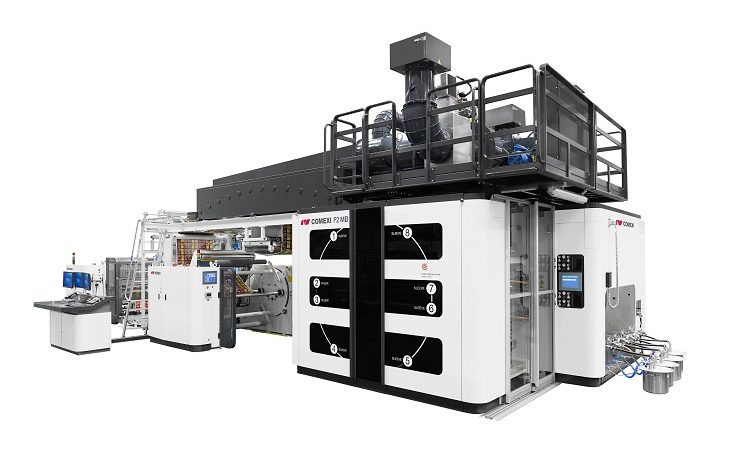 The Comexi F2 MB
Ip3 Desarrollos has installed a Comexi F2 MB flexographic press and a Comexi SL2 MB laminator to its facilities located in Sueca (Valencia).
The company already has a flexographic press, a multipurpose laminator, and a Comexi slitter at this location.
The Comexi F2 MB central drum press is designed to satisfy the medium print run needs of the retail and wholesale channels within the flexible packaging sector. This flexographic press has the patented FLEXOEfficiency concepts of ergonomics and accessibility, as well as the  performance level and robustness familiar to the Comexi brand. All of these features are  integrated with a simplified drying system design.
The Comexi SL2 MB is a flexible packaging laminator designed for beginning converters or those managing a large number of printing projects which do not require high tensions.
Beginning operations in 2015, Ip3 Desarrollos specialises in the manufacture of flexible packaging solutions primarily for the food sector. The Spanish company, which operates largely in the Spanish, French, and Portuguese markets, produces the highest quality flexographic printing and laminations with or without solvents. Ip3 Desarrollos also manufactures client customised reels, which are individually packed, labelled, and come with the guarantee provided by its management system for certified food safety in accordance with BRC standards.
'From its inception, Ip3 Desarrollos trusted by acquiring an entire line of printing, laminating, and  slitting machines', explained David Morera, Comexi's regional sales director of Europe. 'The machines have demonstrated the performance expected by Ip3 Desarrollos. The company is extremely satisfied with the offered services. These primary reasons are the most valued in an operation of this relevance, and are complimented by an excellent relationship between the two companies.'