Double Nilpeter installation for Grif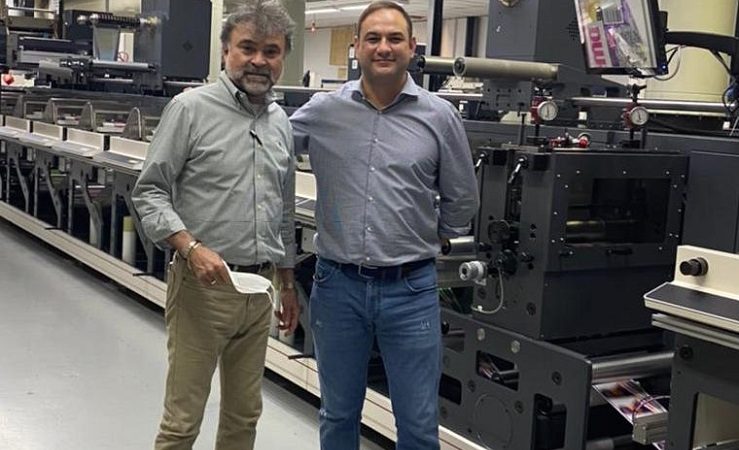 Grif Owner, Francisco Paz, poses with Rubens Wilmers, Nilpeter Brasil, in front of one of the new Nilpeter FA-17 presses.
Grif Rótulos e Etiquetas Adhesivas of Brazil has installed two new Nilpeter FA-17 flexo presses to reach more competitive label markets in South America.
Grif operates a total of 15 flexo presses in São Paulo, Brazil and the increased production and cost efficiency will enable the company to achieve better and lower pricing structures.
Grif's main focus is set on pressure sensitive labels and aims to better service segments, where price plays a larger role with the new presses, while offering value-added solutions to market segments, where they are already represented.
'Having 10 colours with inline process combinations such as cold foil, screen, and different types of lamination, will allow us to present more creative solutions to the market,' said Francisco Paz, owner, Grif Rótulos e Etiquetas Adhesivas.
'Nilpeter provides outstanding support that gives us the operational security we need, which translates into confidence in our ability to print high quality labels, in high speeds, with the least operational cost possible,' he continued.
The FA features Nilpeter's lightweight, easy-load sleeves for reduced setup times, easy handling, increased production speeds, higher printing quality, and impressive durability, not to mention a lower cost per label.