Artwork Approvals added to Siteline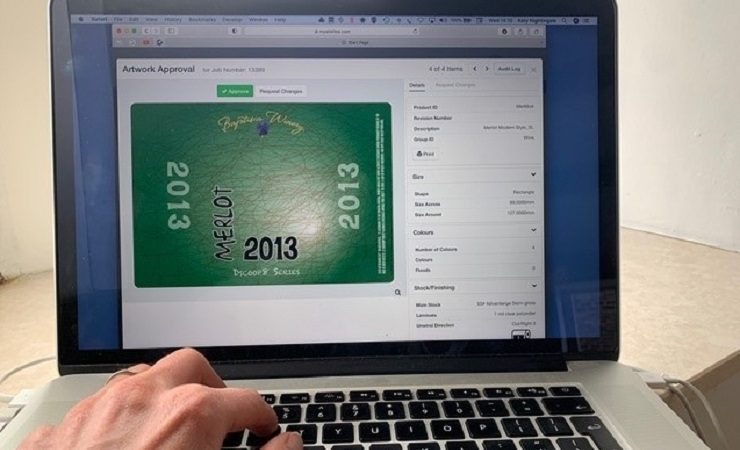 End users can log in online to view and approve their proofs with Siteline Artwork Approvals
Label Traxx MIS has added Artwork Approvals, a new online artwork approvals option, to its Siteline product for an easy interface for buyers and label suppliers to work towards an agreement on proofs.
According to the company the tool speeds up the proof approvals process to shorten lead times and get jobs on press faster.
'The Label Traxx Siteline module already enables label buyers to check their order history, review label specification details, place reorders and collaborate on new projects,' explained Label Traxx president Ken Meinhardt. 'Keeping track of proof approvals is a common bottleneck and converters were asking us for a good online solution. It's a great enhancement to Siteline and eliminates all of the hassle of chasing and managing approvals.'
Tracking proof approvals is often a time-consuming and lengthy process requiring close communication between the label buyer, customer service and the prepress department. It is typical for email chains to be sent backwards and forwards between the customer and supplier. Siteline Artwork Approvals simplifies this process by providing a single online system where proof status can be managed by both the end user and label printer.
Customer service at the label converter creates a job ticket in Label Traxx which has products that require proof approval. The pre-press department creates the proof files and these are placed in Siteline – either automatically by pre-press software such as Esko Automation Engine and Hybrid Cloudflow, or manually. Customer service reviews the proofs and then an email alert is sent to the customer. A link in the email takes the customer to Siteline where they can approve the artwork or they can request changes.
The customer is able to view a 1-up of the label along with the key specifications such as size and materials. They are able to break out and view the layers and colour separations. They can also request changes and message the pre-press operatives with questions. A full audit log of communication about each product is stored and can easily be referred back to at any point.