Dual inspector launched by Enprom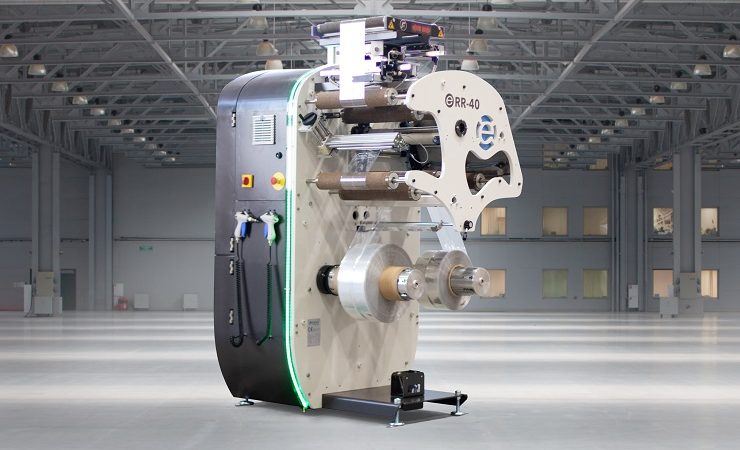 Enprom Solutions has launched the eRR40, a dual inspector and rewinder machine that can be used in both shrink sleeve and flexible packaging markets.
The unit provides packaging manufacturers two working modes: one for shrink sleeves, by verifying the correct seaming of the sleeve tube, using the air balloon validation system with electronic detection; and one for the flexible packaging market, through the inspection, control and doctor of reels up to 400mm web width, allowing for repair printing and slitting defects.
As a bidirectional inspection solution, the eRR40 is designed to unwind and rewind the material and detect defects. To carry out this process, the machine consists of a compact, and ergonomic unit with integrated unwinder and rewinder. The eRR40 can also be complemented with different options, splicing detector, width detector, UV lamp, display screen, stroboscope lamp, pressure rollers on rewinder, controlled shifting system or a 100% printing inspection system.
'The enhanced compact and ergonomic design of the eRR40 really makes this an excellent solution for flexible packaging and shrink sleeve manufacturers,' said Enprom Solutions', Pierina López. 'The versatility of the machine means that any inline inspection system can be incorporated, enhancing its multiple purposes. We look forward introducing the innovation to our customers.'