Benchmark Nilpeter press installed at TQL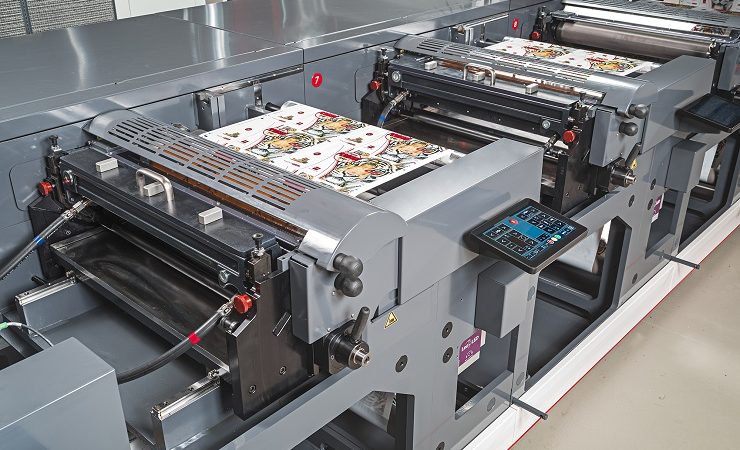 The FA-26 landscape design printing unit ensures optimum register and consistent high print quality at all speeds
TQL Packaging Solutions (TQL), based in Dallas, Texas has installed Nilpeter's FA-26 flexo press, with 10-colour stations, UV-LED curing lamps, and the first to include E-Beam lamination capability.
The FA-26 is the widest press released by the Danish manufacturer, and this installation is the first of any in Nilpeter's press series to include in-line E-Beam lamination. The is designed for the short-run conversion of film structures for pouches, sachets, stick packs and shrink sleeves.
The FA-26 carries the same features and benefits the Nilpeter brand is regarded for in narrow web printing market combined with wider throughput, and a new a printhead design – all supported by comprehensive and advanced automation systems.
'It is rare for a piece of equipment to exceed my expectations,' said Scott Smith, TQL Packaging Solutions founder. 'I knew the Nilpeter FA-26 would be a great press, but it has delivered beyond what I expected in performance.'
Already seeing growth in flexible packaging and shrink sleeve label markets using narrow web films presses, it made sense to advance into a wider format press. 'We've done well to jump to 26 inches,' said Mr Smith. 'At this width, we're able to address a piece of the market that we had not been wide enough to service previously.'
The increased width has improved the converter's hourly throughput. Additionally, the wider web brings greater opportunity to capture new business in several popular formats and designs that require a printing web greater than twenty inches.