FlexoKITE takes flight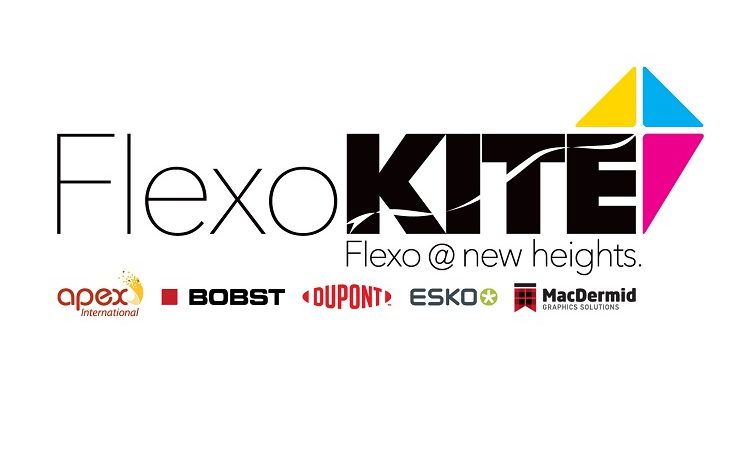 A collaboration between five flexo industry suppliers has create an online Experience Centre to help printers and converters achieve best practice flexo production.
The website offers a fully-equipped integrated workflow of the latest-version equipment from Apex International, Bobst, DuPont, Esko, and MacDermid.
Packaging suppliers, brand owners, and retailers gain instant access to best practices in the full flexo print process via in-person demos and live webinars.
FlexoKITE, with KITE standing for Knowledge, innovation, technology, and exploration, provides print converters and brands a comprehensive view of the entire plate-to-print process, focusing on the finished printed product. An optimum printed product is achieved through synchronising the plate-imaging, plate-processing, anilox, and press; all under one roof, presented step-by-step, and delivered to your computer screen, or in-real-life as health regulations permit.
The format of the website is a workshop, press floor, seminar series, and tradeshow rolled into one. With the full capacity of a print shop in its two purpose-built Experience Centers, FlexoKITE provides
live testing and evaluation of screening software, plate, print, and anilox methods; user-submitted PDF-to-plate-to-print press-runs; detailed process and product presentations by industry experts; and customer-directed problem-solving workshops.
Any industry member can streamline procedures and improve efficiency and repeatability. Industry veterans and newcomers alike can experience a overview of the workflow, or can dive deep into specific technologies and processes.
Whether visiting in person, viewing a webinar, or submitting questions, the site is ideal for printers interested in, streamlining integrated workflows, continual improvement tactics or full-scale upgrades, gravure-to-flexo transition, problem-solving best practices, ink transfer stabilisation, concept-to-mockup packaging options.
Printers can sign up free to virtually attend the introductory FirstFlight on November 24, 2020. You'll hear from each partner how their best-in-class expertise will help you fly higher in all areas of your workflow. Regularly scheduled webinars, Q&A solution sessions, and presentations will be livestreamed or posted for on-demand viewing.
The initiative has two Experience Centers, one in Hapert, the Netherlands, and one in Nashik, India, which were constructed by Apex International specifically for the FlexoKITE collaboration.