Imageworx stamps win at Miraclon awards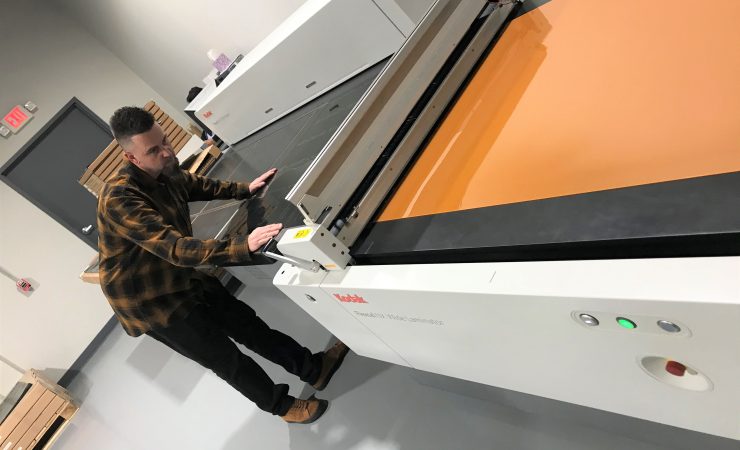 Imageworx attributes its success, at least in part, to its proactively seeking out new markets and applications.
Pennsylvania-based prepress house Imageworx has been honoured at Miraclon's Global Flexo Innovation Awards for its 'The Art of Magic' postage stamps.
The company says that the stamps, notable for being the first US postal stamps to be printed using flexo, and the first to exploit 3D micro optical printing, validate its attempts to build a a profitable long-term business by 'specialising in the impossible.'
Unveiled in Las Vegas by the United States Postal Service — and world-famous magician David Copperfield — three of the stamps featured animated 3D effects, including a white rabbit popping out of a top hat. This has been achieved thanks to micro-optical lens printing as  Jeff Toepfer of Imageworx explains. 'Producing art and plates to use with micro lenses is an extremely difficult imaging process, calling for the highest level of precision. To meet the resolution requirements for the stamps, we had to image 139,500 interlaced pixels across the web — and do so with perfect 1:1 pixel integrity to produce the interference patterns that create the illusion of movement.'
Mr Toepfer adds that, to the best of his knowledge, Imageworx is the only prepress company in the world currently offering micro-optical lens array prepress for flexography. He also gives credit to Kodak's Flexcel NX technology, used during the process. 'Nothing else can produce such small images on a flexo plate. Without it, our success in micro imaging would be very limited. It's incredible.'
Imageworx attributes its success, at least in part, to its proactively seeking out new sectors and applications. Its R&D department is tasked with identifying markets likely to benefit from the company's technology as well as identifying  market's requirements, developing a suitable product, then testing it.
For print trials, Imageworx partners with flexo press manufacturer MPS. 'The acid test of any new idea takes place on the press,' Mr Toepfer concludes, 'so understanding what happens in the pressroom is essential. The Art of Magic stamps are a good example: in pre-production trials at MPS we successfully ran the job at the speed the customer demanded.'
Looking to the future, Mr Toepfer expects Imageworx's recent expansion into new markets and applications will continue, with the wide web and flexible packaging markets of particular interest.