Emerson & Renwick choose Vetaphone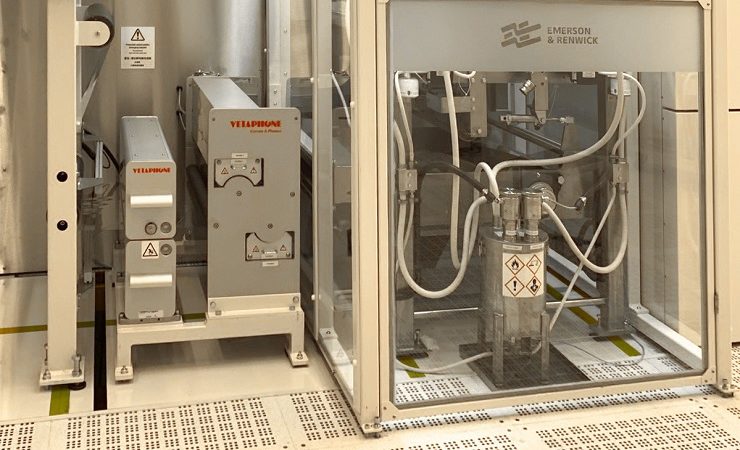 Vetaphone's Corona treatment technology and web cleaning system has been chosen by Lancashire-based Emerson & Renwick for its laminator sold to an Asian customer.
Vetaphone's range of web cleaning units are designed to complement the company's range of Corona treaters. The design uses elastomer contact cleaner rolls and perforated adhesive rolls to remove dry unattached particles, as small as one-micron, from the web. The Vetaphone Web Cleaner is available for single- or double-sided operation in web widths from 350 – 570mm with an operational speed up to 250m/min. Its control can also be integrated with that of the Vetaphone Corona treater.
Emerson & Renwick' sales director Andrew Jack stated, 'Innovation lies at the heart of everything we do, whether creating enabling technologies or refining processes to enhance capabilities and productivity. When needed, we work with strategic partners to integrate sophisticated and complex source technologies to our platforms. With Vetaphone we have found great synergy at all levels of the working partnership, which is vital in offering our customers performance reliability.'
The scope of E&R technology now spreads across markets as diverse as wallcoverings, heat exchangers, and web coating. Flexo, gravure and screen techniques provide the print capability for wallcoverings, while tube- and fin-forming and assembly facilities cater for, amongst others, the automotive industry's requirements for heat exchangers (think radiators). The web coating division utilises both vacuum and atmospheric technology for its custom coating lines and it is on the pilot coating line at the company's HQ in Accrington that Vetaphone has installed a Web Cleaner.
'We chose to specify a Vetaphone unit for our pilot line because of our longstanding relationship with Vetaphone that has developed through extensive use of their Corona treaters. It seemed sensible to test the web cleaning device initially on our pilot coater that is located within our Technology Centre, so we could monitor its reliability and performance. It quickly proved to be successful, so we decided to use it on a production coater that is producing touch panel displays, where it is running in combination with a Vetaphone Corona treater. Both systems are working very well, and we are delighted with them,' Mr Jack explained.