Flexomaid stops distribution in the UK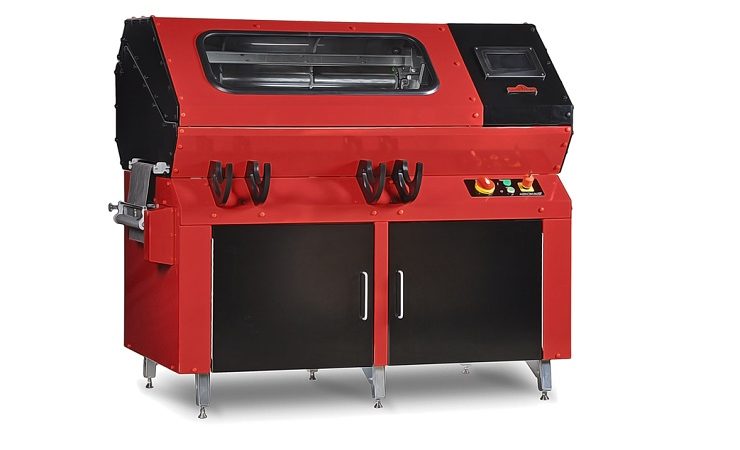 The Aeromaid uses a detergent solution with high powered air jets to clean the anilox
Subsidiary of PAD, Peripheral Advanced Design Inc, Flexomaid, has pulled its range of Aeromaid anilox cleaning systems from distribution in the UK, based on a low demand for eco-friendly solutions.
The company had sold 12 Aeromaid units in the UK to date, with 5* of those going to Reflex Group.
Michael McGurn, inside sales director, PAD, explained, 'We created the cleanest anilox cleaning technology outside of laser cleaners, but people in the industry would still prefer to pour chemicals down the drain. In time when the industry catches up with the technology then it can be released back into the UK market.'
The company has renewed all relevant patents for the UK market, giving Flexomaid the opportunity to return its range of products back to the UK at a later date.
Mr McGurn continued, 'We had the best agent possible in the UK, they are very capable team, however, until people are prepared to pay the cost of using environmentally friendly systems, there is no space in the market for us. In flexo, a large part of production is still solvent-based, and when you are releasing these chemicals into the atmosphere anyway, then you're not bothered about pouring away the cleaning chemicals either.'
While the company has left the door open to a return to the UK market, there is  not yet a time table for its return. 'It depends on many things, it is hard to say,' explained Mr McGurn. 'Take the electric car for example, five years ago you couldn't see it having the market share that it does now. In the mean time, PAD and its subsidiaries can concentrate on other products that can help reduce VOCs within the flexo industry better than Flexomaid can at this time.'
*An earlier version of this article stated that Reflex Group had purchased six of the cleaning units. it is fact five.