drupa to introduce online portal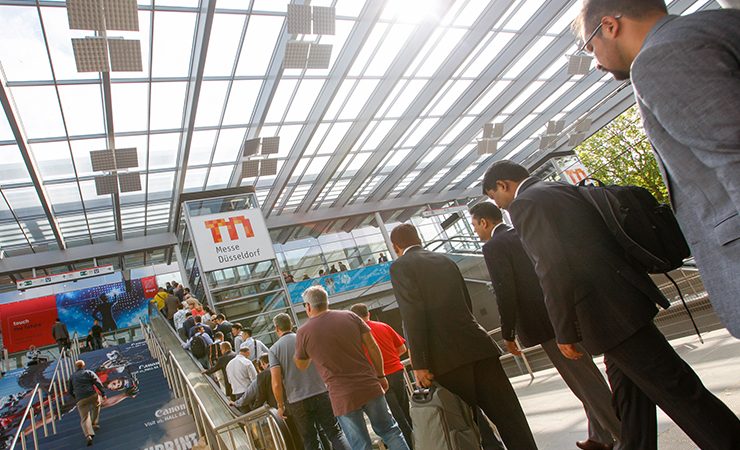 The portal is intended to allow a 'continuous exchange of information' until the physical exhibition returns to Germany
Starting in October drupa will be making an online portal available to exhibitors and visitors as part of an effort to allow them to touch base with the sector, discuss trending themes and present product portfolios.
The portal will consist of different sections, referred to as content formats, called 'Conference,' 'Exhibition,' and 'Networking,' intended to allow a 'continuous exchange of information until the hybrid trade fair in April 2021.'

In the Conference section users will find lectures, videos and interviews, providing a preview of drupa 2021. On fixed days and times interested parties can take part in the web sessions free of charge and chat with the speakers. Afterwards the videos will be available on demand.
Exhibition will bring together what visitors can expect to normally see in the exhibition areas, including new products and expert input. Finally people will be able to arrange meetings in the Networking section. Various options will allow companies and individuals to establish live online contact in advance and 'intensify this contact at the event.'
'We have already been working long and hard on enhancing our digital offering,' said director Sabine Geldermann. 'The pandemic has faced us with new challenges and has ultimately been a catalyst for digitisation. With the hybrid drupa we also give those visitors who are unable to travel the possibility to take part in the industry get-together. At the same time, we meet exhibitors' needs to reach the international community personally. Via the portal the drupa platform therefore unites the global print community in a targeted manner.'
The content of drupa preview is free of charge for visitors. After registration content and videos can be accessed at any time.