Lyft uses NFC for connected packaging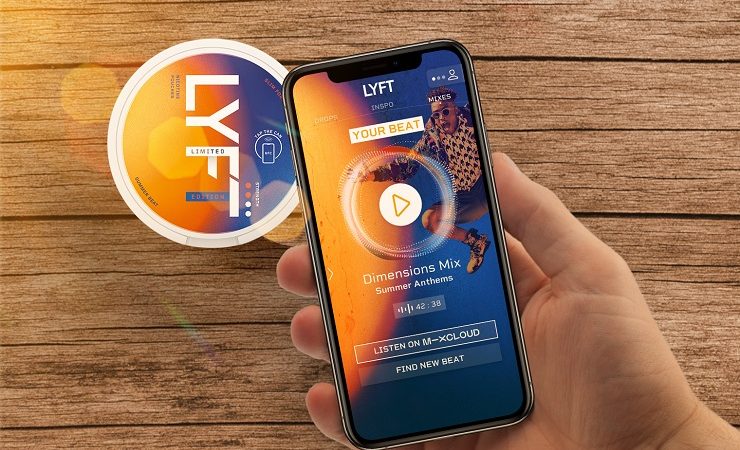 Scandinavian nicotine brand Lyft has launched a new 'Tap the Can' campaign for limited edition Near Field Communication (NFC) connected packs in the Swedish market.  
The campaign uses a limited number of cans each embedded with unique NFC identification chips for mobile consumer engagement.
Developed and executed in partnership with consumer agency SharpEnd, the NFC-enabled packaging allows consumers to unlock rewards, discover new experiences and receive personalised music mixes with every 'tap' of the can. The Lyft 'Tap the Can' campaign invites consumer to find their own Summer Beat based on the themes of discovery and togetherness with activations planned at outdoor events throughout the summer.
'Lyft 'Tap the Can' is one of the innovation initiatives of the brand for 2020, giving us the ability to directly engage with consumers and deliver our brand story,' said Josep Fuster, head of oral category for North-West Europe. 'We aim to transform the way in which our products are enjoyed – and the interactive digital platform enhances that experience.'
'We're proud to bring LYFT closer to their consumers by delivering unique digital identities to their products with a valuable consumer experience,' said Cameron Worth, CEO, SharpEnd. 'By combining our agency expertise and platform capabilities, we're changing the way brands interact with their customers'.
The campaign utilises SharpEnd's connected data and experience platform – io.tt – to manage the product identities, build consumer profiles, track platform usage and deliver dynamic experiences. The platform curates content based on individual data points to deliver a personalised experience.