Easyfairs' London event postponed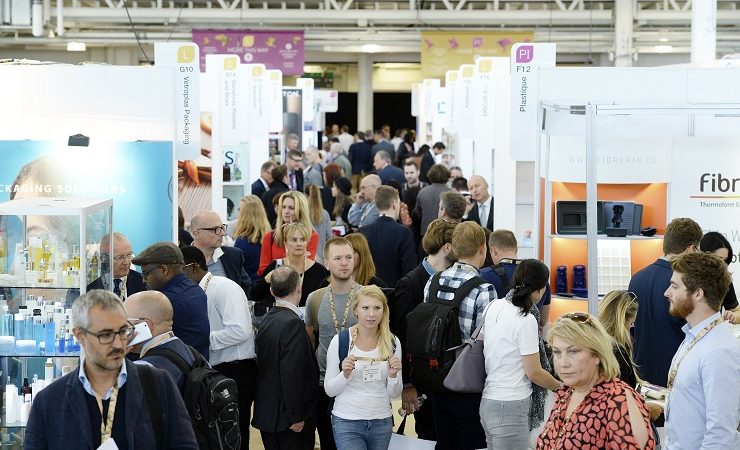 Packaging Innovations & Luxury Packaging London, which was due to take place on 23 & 24 September at Olympia London, has been moved to 8 & 9 December.
The event will remain at the same venue and alongside the company has launched a series of webinars that provide content and discussions relevant to the packaging community at the current time, all under its Packaging Innovations, Empack, Luxury Packaging, ADF, PCD and PLD brands. Entitled 'Innovation Talks', they mix formats of presentations and panel discussions on topics of the moment and are free to join.
Renan Joel, divisional director for Easyfairs UK & Global's packaging events, explained, 'The international outbreak and spread of COVID-19 has had a huge impact on everyone's lives, and specifically in the exhibitions industry on the ability to bring people together and run live events. Whilst we have worked hard on health and safety measures to ensure that we could be very positive about the running of a safe and successful event in September, the two-week quarantine period for anyone arriving in the UK that was recently enforced as part of the UK Government Action Plan to tackle the Coronavirus outbreak, followed by last week's announcement from the prime minister that events are only able to run as from 1 October 2020, has unfortunately put us in the Force Majeure position of having to move the show.
'Being a truly international show, Packaging Innovations & Luxury Packaging receives 43.3% of its exhibitors from 17 different countries outside the United Kingdom; these current travel regulations make it impossible to run such an international exhibition in September. In addition, the government announcement on Friday opening up events to run from 1 October confirms that we can safely and successfully run the event in December.'
In the meantime, Easyfairs will focus on its growing digital presence, the Innovation Talks webinars are providing a valuable forum for discussion and opportunity to learn from industry experts. Some talks have already taken place, for which recordings of the sessions can be found on the Packaging Innovations London website.
With plans to roll out many more over the coming weeks and months, Mr Joel explained, 'The events industry is in a time of change. As many events have been affected by the virus, the world has turned for the time being to digital channels; and while digital can never replace the experience and benefits of meeting and doing business, we are really starting to appreciate the value it can bring to enhance the live event experience and provide added value to our community year-round. Therefore you can expect to see many more great opportunities to learn together and keep the conversation going throughout the year as we prepare for the upcoming December London and Spring Birmingham shows. I invite anyone to get in touch if they have any ideas or would like to get involved!'