Novoflex 2 installed at Coveris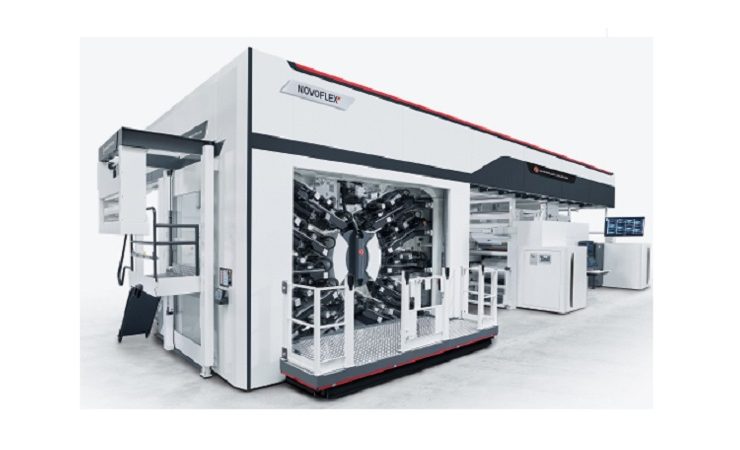 The Novoflex 2
A revamp in Coveris' key production plants across Europe has seen the installation of a Novoflex 2 press from Windmoller & Holscher at its site in Warburg, Germany.
With a printing speed of 600m/min in up to 11 colours, the Novoflex 2.0 allows high productivity and high print quality. It is equipped with many finishing effects, including matt-gloss and paper touch, for creating outstanding packaging designs. Despite high performance and fast job changeovers, the new printer also ensures precise registration in first and reverse printing.
Juergen Taut, Coveris Warburg managing director, said, 'With the support of Novoflex 2.0. we can serve our customers with unbeatable productivity and outstanding quality. This way our reputation for high-quality flexible printed products is strengthened through accelerated product development and innovation.'
The installation comes after successful installations of a new extrusion and pre-stretch line in Windsford, UK, and a 5-layer extrusion line in Kufstein, Austria.