Freakshow claims flexo gong at Best of the Best Awards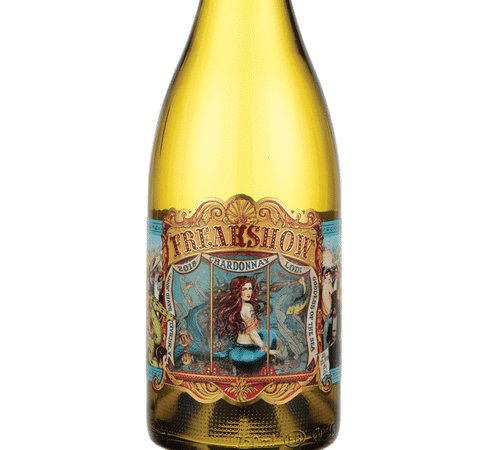 The winning entry, Freakshow Chardonnay, was selected by an international panel of judges during Labelexpo 2019
Multi-Color Corporation North America Wine & Spirits has won the Flexographic Printing Award at the The L9 World Label Association's Best of the Best Awards.
The winning entry, Freakshow Chardonnay, was selected by an international panel of judges during Labelexpo 2019. The awards would be normally be presented to the winning companies during the Labelexpo Americas event in Chicago in September 2020, But because that event has been postponed until March 2021 it was decided that the awards would be presented by the appropriate 'local' association rather than wait until next March.
The judges, chaired by Tony White, said of the winning entry, 'This is an exceptionally busy label showing a whole range of characters that might have been found in a fairground many years ago. With the central under water theme featuring a mermaid there is something to catch most people's interest. The combined use of gold ink and cold foiling creates a great framework for the central theme of the label.'
Other awards were presented for offset litho, letterpress, digital and combination Printing.