drupa suspended until 2021 as Coronavirus spreads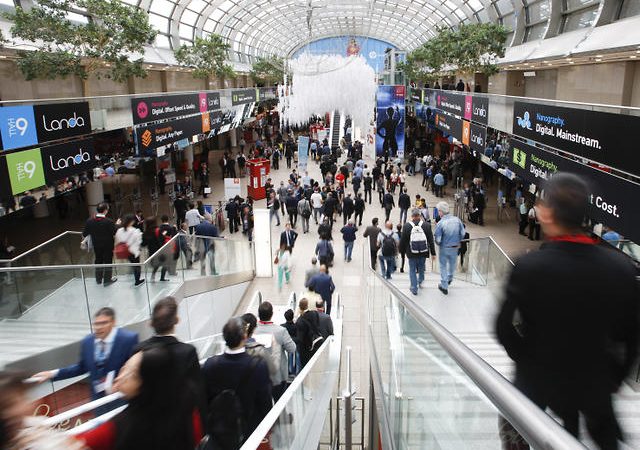 drupa 2016 welcomed 260,165 visitors through its doors
drupa has become the latest industry event to be postponed as a result of the ongoing Coronavirus outbreak. Messe Düsseldorf has taken the decision to postpone both interpack and drupa, with the latter being rescheduled for 20 – 30 April 2021.
The largest exhibition in the printing calendar had been scheduled to take place in Düsseldorf, Germany, from 16 – 26 June. The last edition of drupa, in 2016, welcomed 260,165 visitors from 183 different countries. Comparable numbers had been anticipated for the 2020 event, with 1800 companies set to showcase their products.
Messe Düsseldorf is following the recommendation of the German Government and abiding by a general ruling issued by the city of Düsseldorf prohibting events involving more than 1000 people. At the time of writing there were 3117 confirmed cases of the Coronavirus in Germany, however Chancellor Angela Merkel recently admitted that two thirds of the German population are expected to eventually catch the virus.
2020 had seemed set to be a busy year for the printing sector, however the postponement of drupa comes in the wake of several other similar announcements from leading industry events. Fespa was postponed on 4 of March with Sign and Digital UK following suit five days later. 
'The decision was taken in close consultation with our advisory boards and sponsoring associations,' said Werner M. Dornscheidt, chairman of the board of management of Messe Düsseldorf. It also reflects the wishes of individual industries. 'As their partner, we are currently doing everything in our power to reduce the economic losses suffered by our exhibitors.'
'We would like to thank all partners for their excellent cooperation in making these difficult and time sensitive decisions. We are pleased that together dates were found so quickly in order to provide all those affected with reliability in planning. Of course, we are also in close contact with the hotel industry and all industries affected by the shifts in order to find feasible solutions,' Mr Dornscheidt finished.