Catapult Print acquires third Nilpeter Press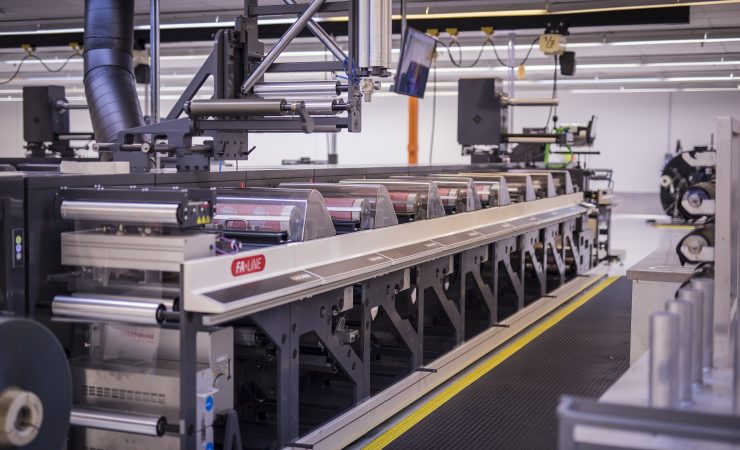 The Nilpeter press has joined two other FAs in Orlando, Florida
Catapult Print has added a third Nilpeter FA press along with adding Advanced Vision Technology (AVT) inspection systems to all printing presses and finishing equipment.
The Florida-based company, which has had its other two Nilpeter presses since its 2018 launch, specialises in linerless labels, pressure sensitive and narrow web film.
The third press will allow Catapult to 'amplify its capacity, while enhancing its offering and positioning it for substantial future growth.'
'Our culture is as vital to our growth as our technology and combined the two elements make us confident in revolutionising the print industry,' said managing partner Lewis Cook. 'The cornerstone of the new Nilpeter press is its ability to pass on game-changing benefits to customers. The press ensures peak changeovers while the disruptive technology of AVT means consistency is guaranteed every time we deliver a job. The acquisitions have allowed us to dramatically increase capacity, so we can not only meet but exceed customer expectations.'
The press has been enhanced by AVT's Helios S Turbo+ and Workflow Link as well as Bellissima Digitally Modulated Screening from Hamillroad Software.
Catapult has also invested in a new Ashe Opal ISR 440 – a duplex rewind inspection slitter rewinder with operation speeds up to 350mpm.
.