Phoseon and Cyngient combine UV LED efforts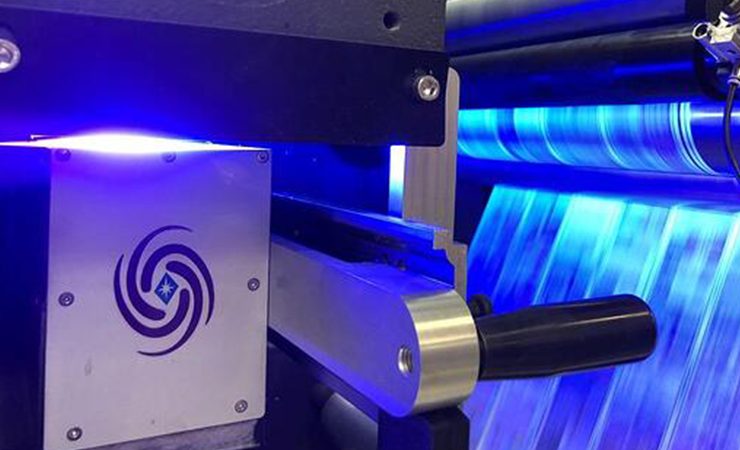 The two companies' on-going partnership is designed to address the needs of the narrow web label industry.
Phoseon Technology and Cyngient have confirmed they will be working closely together to develop adhesive technology that can be cured using UV LED.
The combination of the companies' products is said to better meet the needs of narrow web printers using UV LED curing technology on flexographic and hybrid digital-flexo presses.
Cyngient HYPERcure LED/UV adhesives can be combined with Phoseon's LED curing technology for enhanced adhesion and transfer in cold foil and lamination applications. This combination is claimed to offer up to double production speeds versus UV mercury curing and improved through cure, better cold foil transfer, and stronger bonding for structural lamination adhesives on label, tube and industrial applications.
'Technical support from Cyngient allows Phoseon to offer customers faster, more efficient leading-edge adhesive product support with predictable consistent performance,' said Andrew Wasserman, managing partner at Cyngient.
Since the early 21st Century, Phoseon Technology has focused on the development of LED technology for various applications, while Cyngient has over 100 years of experience as a full-service technology provider of inks, coatings, adhesives and custom-made options for the flexographic, commercial print and durable label industries.