Uteco Group takes centre stage at Flexo Day 2019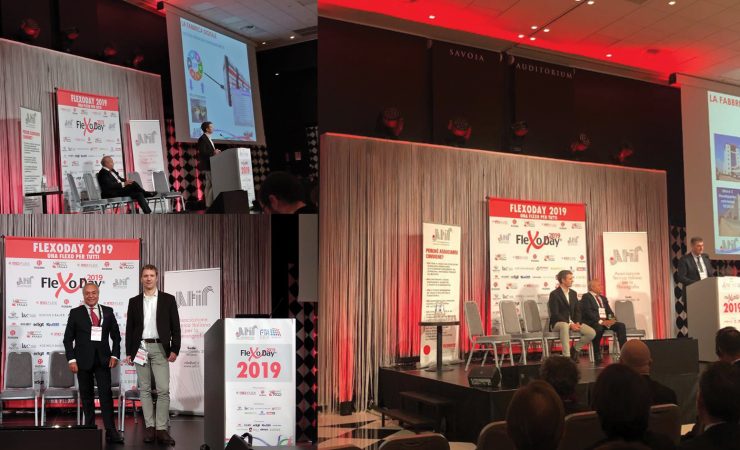 The 2019 edition of Flexo Day was the first to take place across more than one day
Uteco Group explained its new data collection system and Industry 4.0 as Flexo Day 2019 took place in Bologna. 
Held across two days for the first time, the event also covered sustainability and the use of plastics.
Uteco Group's presentation, called The digital factory – Industrial IIOT (internet of things) and competitiveness of companies, was given by Davide Valbusa, an electrical engineer who specialises in automation and has been working in Uteco's Electronics department since 2004. Mr. Valbusa described how the company has created a data collection system that through an encrypted binary transmission allows remote analysis and monitoring of printing machines.
'The analysis of the data, through sophisticated algorithms, gives us the possibility of having predictive maintenance and therefore the ability to anticipate breakages and damages,' Mr Valbusa said. 'At the next Drupa, we will present our offer of 'centralised dashboarding' and 'instant intelligence' in a clear, simple and direct way. Thus even the most reluctant visitors will be able to approach the future of Industry 4.0 and words such as mes (Manufacturing Execution System)  IIOT systems, business intelligence, algorithms and work-flow will become their daily bread.'