Bobst is Lord of the Manor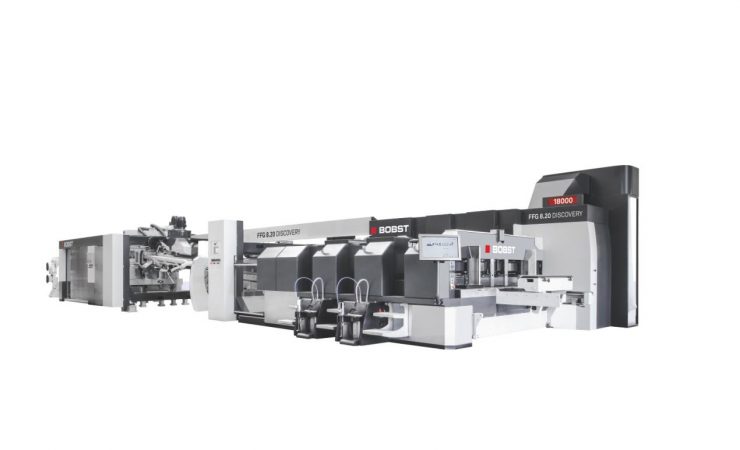 The FFG 8.20 folder/gluer is able to process up to 18,000 boxes per hour
Corrugated cardboard specialist Manor Packaging is taking delivery of a Bobst FFG 8.20 Discovery folder/gluer. 
A division of Fencor Packaging Group, Peterborough-based Manor Packaging is the first company in the UK to invest in the FFG 8.20. The flexo folder/gluer is able to process up to 18,000 boxes per hour across a wide range of corrugated flute types and has been designed to be intuitive and bring additional value to the supply chain.
'A big part of our philosophy at the Fencor Packaging Group is continuous investment to keep pace with the evolving needs of our customers,' explained managing director David Orr. 'The decision to invest in a Bobst 8.20 for Manor Packaging is firmly in line with this thinking – it is a very impressive machine.
'The investment will bring our capabilities to the forefront of our industry sector. We're delighted to be teaming up with Bobst, a partner that can provide the right level of support for us, ensuring that we can optimise our performance and continue providing a first-class service to our customers.'