David Pittman joins Digital Labels & Packaging as editor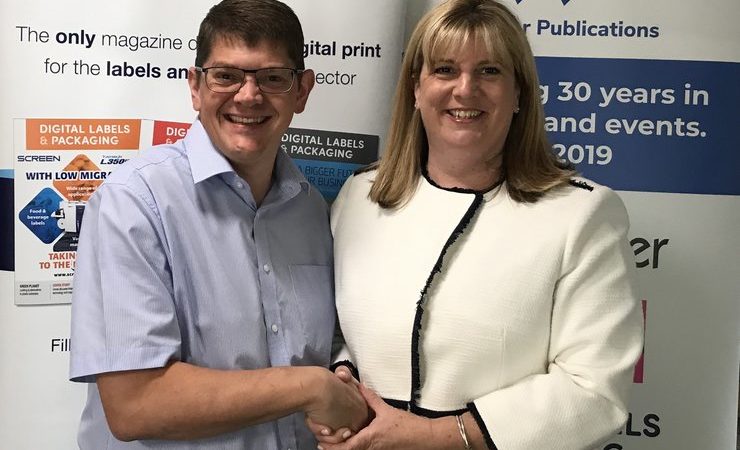 David Pittman with Lindsey Pearson, Whitmar Publication's managing director
Whitmar Publications is pleased to announce the appointment of David Pittman as editor of Digital Labels & Packaging magazine, taking over from Neel Madsen, who leaves later this month.
Mr Pittman brings with him a wealth of industry experience and knowledge to help take the magazine forward.  Lindsey Pearson, Whitmar Publication's managing director said, 'I am delighted to welcome David to Whitmar, I know he will thrive at the challenge and enjoy working with a great team here.  I would also like to take this opportunity to thank Neel Madsen for her hard work and dedication over the years, taking Digital Labels & Packaging to the highly respected position it commands in the industry. Neel will continue to write for Whitmar across the portfolio of titles so it is not a complete goodbye.'
Established in 2010, Digital Labels & Packaging focuses on the digital side of the packaging and labels market. It is published six times a year and hosts the successful Digital Print for Brand Success Conference, held annually.