Revo helps Stratus optimise label production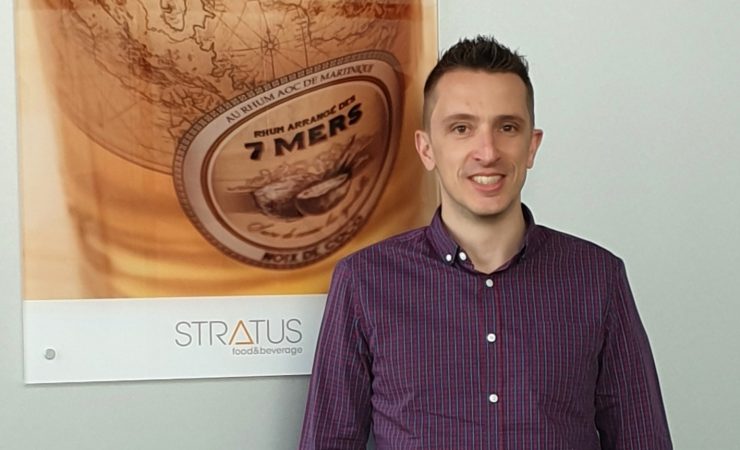 Julien Chauveau is research and development manager at Stratus Packaging
Following the purchase of a Bobst M5 UV flexo press Stratus Packaging has introduced the Revo way of working to reduce costs. 
Revo is a team of leading companies in the labels and packaging industry promoting a new manufacturing solution to create an automated flexo process.
Using this new process Stratus' machine only generates 20m of waste and requires only one minute for each job change.
'Before, it was taking a lot of time to change the plates and clean the ink tanks between each job printed with different pantones,' explained research and development manager Julien Chauveau. 'It was costing us, and therefore our customers, time and money that we were keen to save.
'We already had an advanced workflow, which made the DigiFlexo solution a natural fit. But now we have taken it to the next level. With only around 15m to automatically register up to eight colours between two jobs printed with Revo technology, we now have control and consistency at our fingertips at a very high production speed.' 
Stratus manufactures printed labels, sleeves and in-mold labels and has 300 employees, who work across five production plants in France and a sales office in Switzerland.