Two awards for first time entrant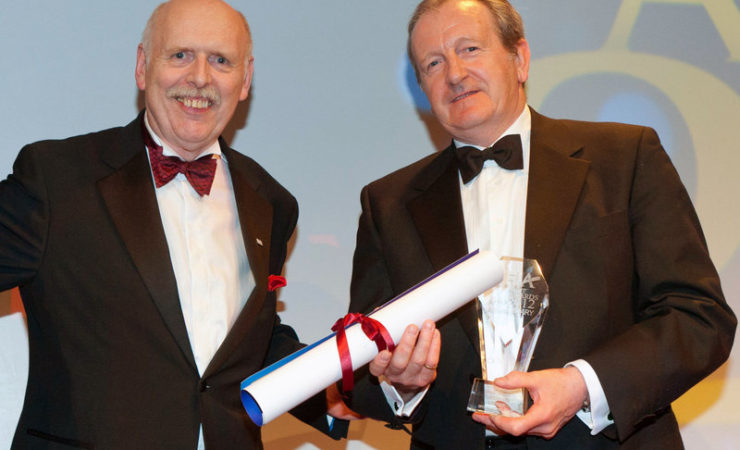 HR jpgs
Chairman of CartonCare, Ralph Chalmers (right), receiving the gold award for cartons from David Galton, EFIA chairman
Northern Ireland-based carton print and packaging specialist, CartonCare Limited, which manufactures packaging for the pharmaceutical, healthcare and food sectors, won two awards at the European Flexographic Industry Association Printing Awards 2012. The company picked up the gold award for Best Printed Carton and the silver award for First Time Entrant.
Located in Newry, Co Down, CartonCare employs 22 people in the local area and winning represents a huge step for the company as it was the first time it had participated in the awards. The winning entry was a Péarla toothpaste carton, produced for a customer supplying ALDI Ireland with high quality toothpastes.
Chairman, Ralph Chalmers, commented, 'A few years ago, we invested in a new Gallus printing press with some help from Invest NI knowing that this would bring us world class printing capabilities. Combined with the skill, hard work and dedication of our team here in Newry, we have now proven that to be true, by winning these prestigious awards, and we are more motivated than ever to keep our business innovating and moving forward.  
'The press chosen was a Gallus KM 510 S which after exhaustive testing was shown to be the best suited to our requirements in the marketplace. It is a seven colour UV press with in-line capabilities such as cold foil, screen printing (including braille), laminating and embossing. As Cartoncare had previous experience with rotary die cutting and creasing the press was configured to use any existing tooling on site to allow us to continue with this process which allows for a very cost effective production of cartons. This press is running alongside a Propheteer Ultra 18″ press installed in 1996 which is still well capable of producing many of the products our customers require. The staff, mostly local people, has gained a huge level of skill on the flexo /rotary process, and their enthusiasm and commitment has been a major factor in the growth of the company over the past few years. Many of them have been with us since the initial start up in the 90s.'
Mr Chalmers further said that he believes that the company is well placed to continue to produce first class packaging even during what are undoubtedly difficult times for the printing industry and manufacturing as a whole. One of its unique selling points is a licence to print Nautilus Security Technologies, which he believes gives Cartoncare an edge, especially given the huge increase in counterfeiting in recent times.
Praising the CartonCare team, he also said, 'We have an excellent record of building and maintaining good relationships with our customers. The company name really embodies the way we operate.'
The company has been a business ambassador for Intertrade Ireland for the last two years, perfectly illustrating the help that Intertrade can provide to small and medium sized companies.
www.cartoncare.co.uk