IST launches retrofit service in the UK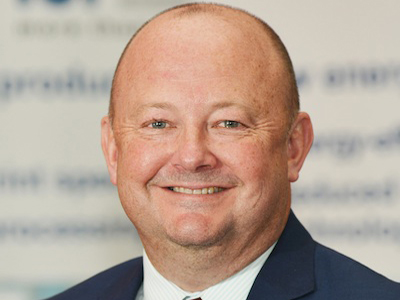 Joint managing director of IST (UK) Chris Schofield
Skipton-based IST (UK) Ltd is introducing a new service that will allow printers to retrofit LE-UV and LED-UV as well as conventional UV drying technology on installed presses or second-hand equipment.
'The retrofit option will be attractive to companies who can't currently budget for a new press or who would like to trial LE-UV or LUV for a relatively low capital cost before buying a dedicated new press using the latest energy efficient technology,' said Chris Schofield, joint managing director.
'The attraction with low energy and light emitting diode UV technologies is that they produce dry sheets off the end of the press. That means work can be immediately finished without fear of marking, allowing companies to minimise turnaround times. They are efficient and cut the amount of ink used (sometimes by 30-40% in volume), as well as eliminating powder spray and reducing the energy bill (compared to other drying options). They also provide high gloss levels and resistance to abrasion, side-lining the need for a dedicated coating or sealing unit.'
LUV, IST Metz's name for its LED-UV package, includes the lamp module, a control cabinet, water chiller and screen software for ease of operation. Lamp life is put at 20,000 hours and the modular build means that groups of LED arrays rather than a whole unit can be replaced.
The company offers a free consultancy service to printers to determine whether either of these technologies is right for the quality and type of work handled and its commercial viability.
The retrofit for a conventional UV unit would be five to six days, but for LE-UV or LED-UV could be completed in one or two days. All retrofits are provided with a 12-month warranty and can be extended that with a service agreement.