Polymount launches ink removal system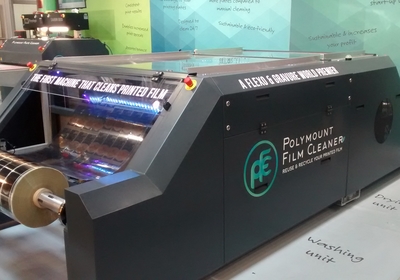 A new film cleaner from Polymount can allow strip waste to be printed on up to 10 times by removing ink from the film, leaving it completely clear.
The machine removes all the ink previously laid down meaning that it can be reused for set up, minimising wastage. This process can be completed between 6-10 times before the film becomes unfit for use. The printer can then dispose of the film at a lower cost without any ink.
The unit works with all filmic substrates and both water based and solvent based inks.