Pamarco appoints sales manager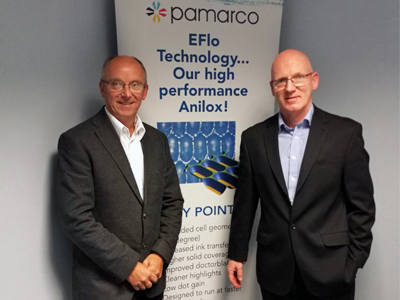 David Parr has been promoted to sales manager at Pamarco
Supplier of ceramic anilox rollers, Pamarco, has promoted David Parr to the position of sales manager to assist the expansion of its European business.
Mr Parr assumes responsibility for the development and expansion of the Pamarco Europe sales team and distribution network, ensuring customers have streamlined access to Pamarco anilox products, application expertise and after-sales support.
Pamarco, which celebrates its 70th anniversary this year, is currently recruiting sales team members and distribution partners as well as developing a collaborative network with sister company Absolute Engineering, supplier of carbon fibre chambered doctor blades.